The idea of having to work - or worse spending valuable time off - in a cranky state because I'm only allowed juice or hot water and lemon has never appealed. Hence, why I've never detoxed.
But while I'm sure my insides resembles the limescale-furred innards of a kettle, that doesn't mean I don't want to look and feel fresh. With every day of the holiday season peppered with after work drinks and weekend parties, it just doesn't seem possible, however.
What's a lazy girl to do? In lieu of abstaining from alcohol altogether and a reluctance to quaff green juice, I tried the Detox Diva, a speedy treatment offered by The Chelsea Day Spa. It's apparently popular with Made In Chelsea's Cheska and Binky (whatever you think of the show, you can't deny they have good hair and skin).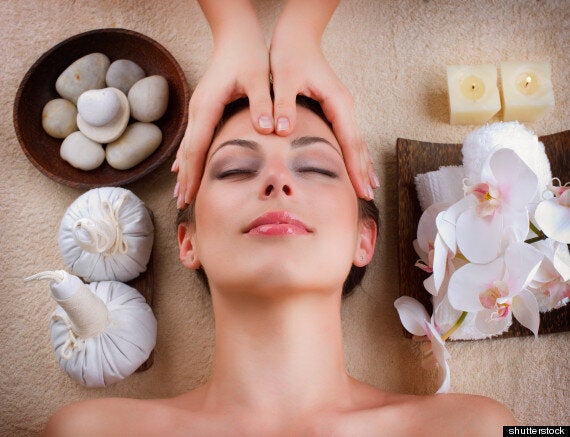 I arrived a little bit later than I should have done which probably put me on a back foot - I felt rather rushed, but that's perhaps the whole point of the treatment. It's for ladies who want maximum results in the shortest time possible.
My therapist explained that the first 30 minutes would be the HydroPeptide Facial. I'm a massive fan of peptides - having experimented with various anti-ageing serums over the past two years, they have the best results, making your skin actuallu look firmer and fresher.
Hydropeptide is actually a skincare brand, and the website explains how peptides work: "They are basically tiny protein fragments (or small chains of amino acids) that increase cellular communication within the skin. Various types of peptides exist with various functions. Peptides help promote natural elements of healthy skin including collagen production (which helps plump the skin), and neuropeptides helps relax repetitive facial muscle contractions (which softens wrinkles)."
The facial is quick but relaxing, and afterwards, my skin feels very soft and clear, and continues that way for a number of days.
After the facial is the lymphatic massage which - as you might expect, concentrates on where your lymph nodes are, especially near the armpits.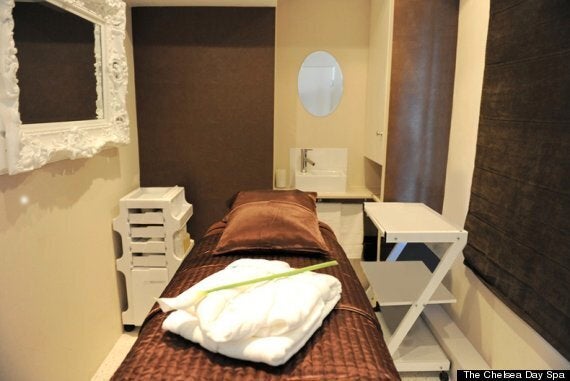 Your lymph nodes are packed with white blood cells and are a really important part of your immune system, which is why lymph massage is so great in the winter months. Massage helps to get the fluid flowing, and if you have been feeling a bit sluggish, you might notice that you feel a bit perkier afterwards.
I found my therapist's technique very good (Litmus test: I fell asleep) and afterwards, I felt as floaty and light as if I'd had a much longer treatment. Bring on the chocolate liqueurs!