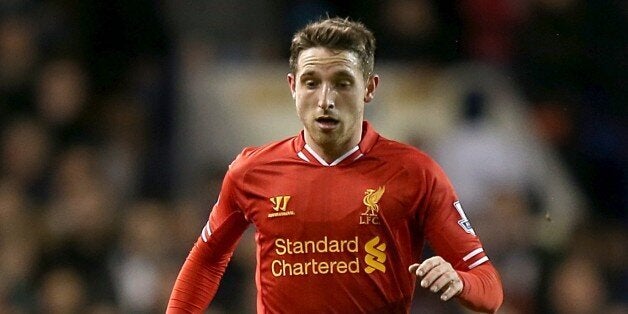 Joe Allen looked startled. He had just arrived at Liverpool's Melwood training base for a medical to complete his £15 million transfer when Brendan Rodgers heralded his arrival on camera with a dizzying proclamation.
"This is the Welsh Xavi," he boasted of the midfielder in Being: Liverpool's third episode.
Allen laughed awkwardly. Even behind the graffitied walls where youngsters stand on wheelie bins to get a glimpse of their heroes, there was no sanctuary for the then-22-year-old.
The comparison Rodgers made has influenced supporters' perceptions of Allen. He is a player who polarises opinion through his economical passing, a skill which is not as valued in the hurly-burly of the Premier League as it is elsewhere on the continent.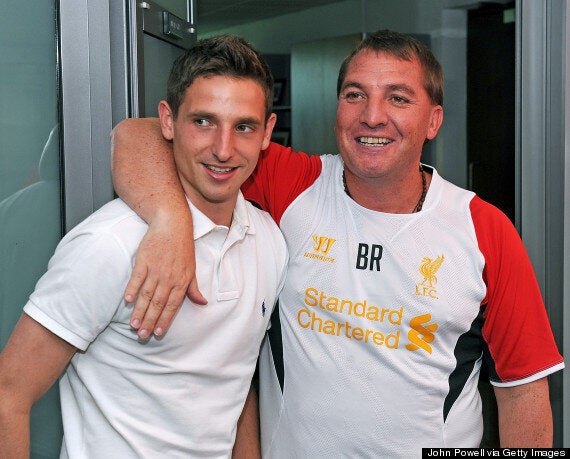 Rodgers has been very protective of Allen at Liverpool
"Of course, you want and appreciate faith from your manager, every player does," Allen says. "Obviously having brought me here from Swansea and having worked with him in the past, I know the way he works and he knows the way I play, so he saw something to bring me here and trusts me to show that."
Allen is arguably enjoying his richest vein of form for Liverpool at the moment. Injury interrupted his season for two months, but he has started four of the last five Premier League games, and his return to the side has coincided with three successive victories since defeat at Hull three weeks ago.
"It wasn't a case of thriving without him at all," Allen suggests diplomatically. "It was a case of other people having an opportunity in his place to show they are capable of doing a job as well. From the squad's point of view, we knew it was going to be tough without our leader and a key player in Stevie, but we were still confident and able to go and get a result."
Allen adds it was "very sweet" to thrash a rival like Tottenham so comprehensively. Earlier this season, Gerrard said the club would just be happy to finish above Everton, yet their ruthless form makes a return to the Champions League a realistic prospect.
"It's impossible not to look above you," Allen admits. "You look at the dream of winning the league. We're proud of our position in the table at the moment and we know if we keep going at the rate we're going then who knows? But I think everyone knows for Liverpool to be back in the top four is the main target. To bring to the supporters Champions League football once again would be a great achievement, and with the history the club's got in that competition, I think that's where they belong."
Perhaps Allen is appreciated more now because of his reaction to the enthralling Merseyside derby. With the Reds 2-1 up, he navigated his way through a clutter of Everton players and into the penalty area for a one-on-one with Tim Howard. The goalkeeper was all but begging for mercy, and Allen inexplicably steered his shot wide of the upright.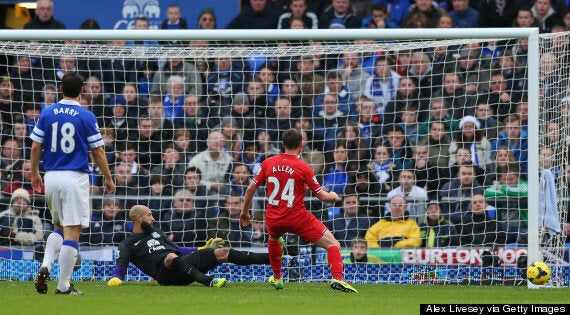 Allen's miss against Everton proved costly, as Liverpool ended up chasing the game
"I think..." he sounds unsure. "Yeah, it's a strange one. It didn't affect me the way I think people would assume it would. I kept things in perspective, I realised it was a golden opportunity - there's no hiding from that - but I appreciated these things happen in football and I was just ready to get my next opportunity out on the pitch and to try and take it.
"So since then things have gone well for me, personally, and the team as well. And that builds confidence."
Confidence has been an issue for Allen, who performed so well in Swansea's maiden Premier League campaign in 2011-12. Following Rodgers to Liverpool meant greater ambitions away from south Wales, as well as greater scrutiny.
The damage done by Kenny Dalglish's brief yet fraught reign heaped more pressure on Allen, not only due to his association with Rodgers, but the drastic leap he was also taking from a club playing in the Championship the previous year to one of the biggest in Europe.
Although not quite as impassioned as Rodgers, he is defensive of his first year at Anfield.
"There were ups and downs. It started really well, that sort of gets forgotten sometimes," he stresses. "The first couple of months went really well and obviously, after that I had a little loss of form. I think people saw that and since that moment I've also had a few injuries to deal with, which certainly doesn't help.
"But this season, I had a full pre-season under my belt with the club and it was almost a fresh start. Unfortunately a couple more injuries set me back but it's good to be back out there playing and to have a run of games."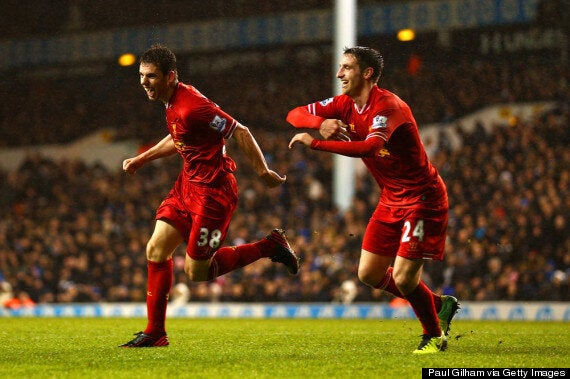 Allen was excellent in Liverpool's 5-0 win at White Hart Lane
Allen's role has altered slightly in the eight games he's played this season. His 5ft 6in frame has not inhibited a more physical approach, which was especially impressive at White Hart Lane, considering he and Lucas Leiva were up against the imposing Sandro, Mousa Dembélé and Paulinho.
However, as a forward-thinking midfielder, he is expected to score more goals after hitting just two last term. Rodgers has shrugged this suggestion off, but Allen's glaring miss at Goodison Park highlighted his profligacy. Not that he is concerned.
"It's something I think will get better, but it's not something that worries me," he says. "I think this season, in particular, I haven't had a chance to play games and you're looking to get a consistent run of games and, with that and good performances, good team performances, those things take care of themselves."
Allen's sereneness on the ball was honed by watching Spanish football as a youngster. Only 23, it is not incongruous to envisage him playing in the Primera Liga later on in his career, which is a suggestion Allen seems taken aback by, as he modestly reiterates his desire to "be a key member of this team".
And as for that Xavi remark? It wasn't as uncomfortable as his reaction suggested.
"You've got to see it as a compliment. Some people maybe read too much into comments like that at times, and they heap pressure on you. It was just a comment about my style of play and nothing more, really."
Joe Allen was appearing on behalf of Thomas Cook Sport, official travel partner to Liverpool FC. For information on ticket and hotel breaks to live Liverpool FC home games visit www.thomascooksport.com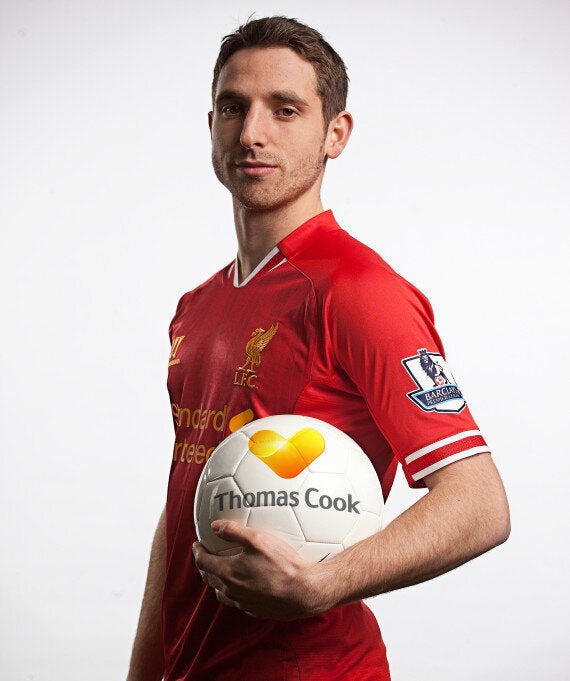 Related