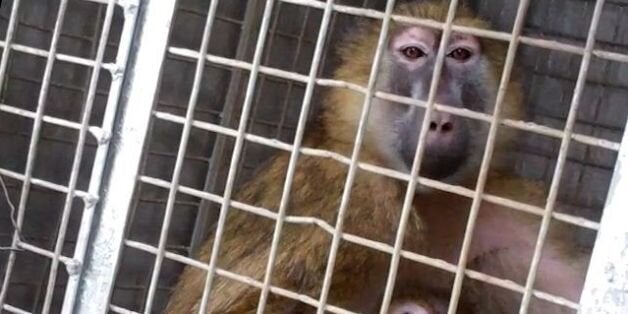 Newcastle University has announced it will be stopping its controversial capturing of wild primates for animal experiments, following public pressure.
An investigation by anti-animal experiment campaigners revealed the university sent researches to Kenya to capture wild baboons and conducted "disturbing" experiments on the primates. According to the British Union for the Abolition of Vivisection (BUAV), the university conducted "especially invasive brain surgery" on the baboons.
"The individual's head was placed into a stereotaxic frame and held in place whilst the skull was drilled open and parts of the brain removed," the BUAV said. "The animals were kept alive under anaesthetic for many hours while tests were carried out before being killed."
Story continues below gallery. WARNING: Some readers may find these pictures upsetting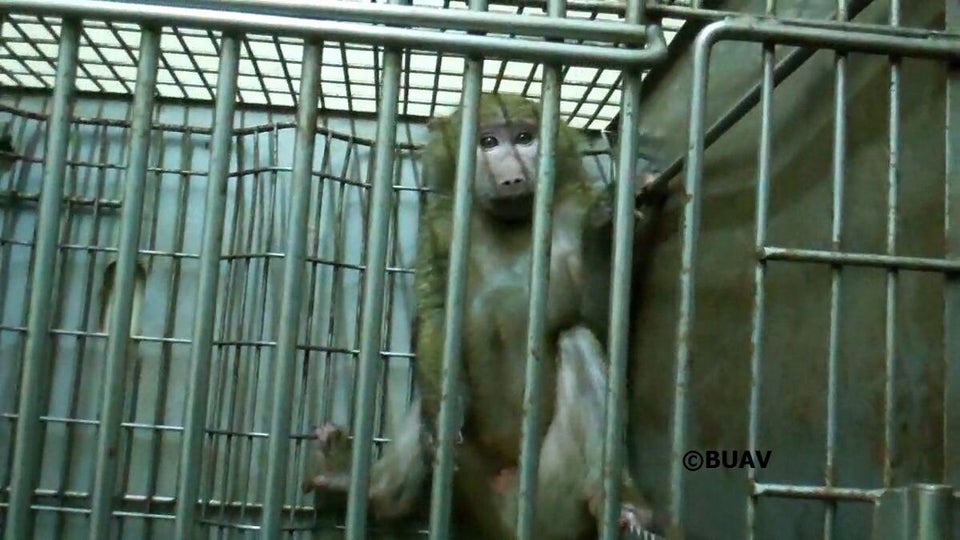 Captured baboons at the Institute of Primate Research
The BUAV started a petition pressuring the institution to end its practice of capturing wild primates, which is outlawed in the UK, saying the university took advantage of "hopelessly inadequate and outdate" Kenyan legislation.
"Researchers from Newcastle University are bypassing UK law and are travelling to Kenya to use wild-caught baboons in disturbing and highly invasive experiments," the petition, which had reached more than 6,000 signatures, read.
According to the BUAV, some of the baboons were kept in "barren metal cages" at the Institute of Primate Research with no enrichment.
"These conditions can cause disturbed abnormal behaviour and take the form of pacing and circling," BUAV added "The introduction of baboons to others was often done poorly, resulting in fighting and injuries. Some infants were taken from their mothers at a young age and housed alone."
A statement from the university read: "A stroke research project started prior to the publication of the latest guidance 'Responsibility in the use of animals in Bioscience Research' in April 2013.
"While the guidance has been developed and applies to the external funders of animal research and not to individual universities, Newcastle University has taken the decision to review our own policies and bring them in line with our external funding partners.
"We are committed to excellent standards of animal welfare and to the principles of the '3Rs' in our medical research. This is why we will be stopping the research in Kenya and reviewing all our overseas research involving animals."
Sarah Kite, BUAV director of special projects, said the organisation welcomed the move by the university.
"Our investigation caused a public outcry; people have been shocked and repulsed by our findings and it is only right that the University should respond in this way.
"It makes a mockery of UK law if researchers can use public funds to go overseas to carry out horrific research on wild-caught primates that would not be allowed in the UK."
HuffPost UK has decided not to publish the footage and all the pictures as they are too graphic. They can be viewed here.
Related