'Strictly Come Dancing' finalist Natalie Gumede has revealed she's still being targeted on Twitter by people who think she is her abusive 'Coronation Street' character, Kirsty.
The actress told The Huffington Post UK that despite appearing on 'Strictly' "there are a few people who still can't forgive" her for what she did to Tyrone during their domestic violence storyline in the ITV soap.
Asked whether it's been nice to be able to show her real self via the BBC dance contest, she said: "I think it's been split down the middle. I have absolutely been myself and that's been lovely but I'm not sure people have always seen that."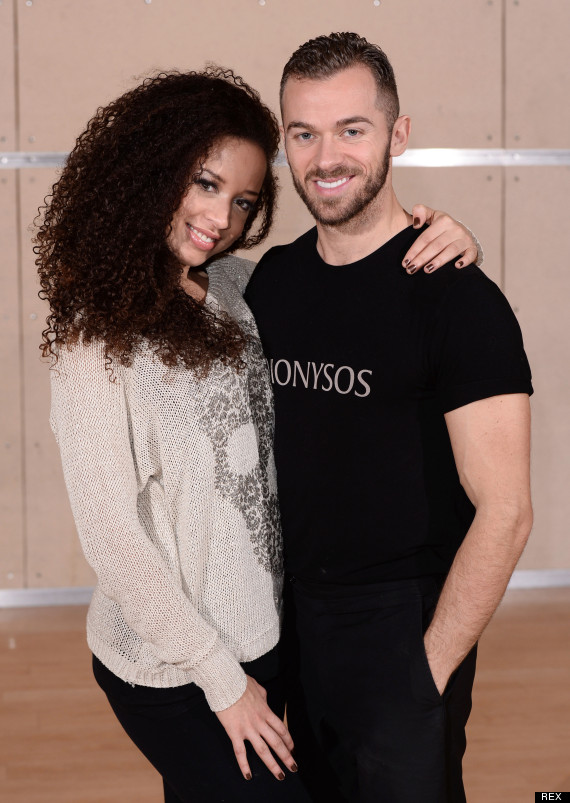 Natalie Gumede and Artem Chigvintsev
Standing up for his dance partner, 'Strictly' pro Artem Chigvintsev explained: "She's coming into the competition with people thinking she's this character and so from the beginning it's negative. They haven't given her a chance... it's sad because I can guarantee she's not like this. I spend eight hours a day with her… she's a fun fun person."
Natalie also spoke out about claims that she's made it to the show's final because of her previous dance experience, saying she hadn't had "as much as has been reported".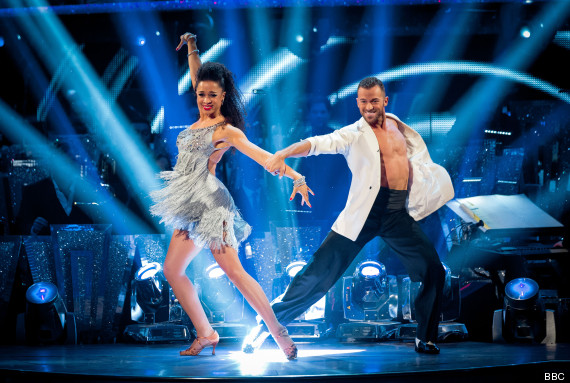 Although she did confess the judges might have marked her on a different scale to her fellow female finalists, Susanna Reid, Abbey Clancy and Sophie Ellis-Bextor, because of her past.
"I think they have been hard on us but not unfair... perhaps they are seeing a potential that I'm not completely fulfilling and they are judging me in a different way," she said.
Artem was adamant that she hasn't had an easy ride: "We are training for 8 hours every day, it doesn't just look that way… no matter what experience you have if you haven't done ballroom or Latin dance before it means absolutely nothing."
And for the 'Corrie' fans who hated Natalie's character, there is some good news...
She told us she has no plans to return to the soap anytime soon: "I would never say never but I have no plans to at the moment. I think it was a very complete story that we told and I wouldn't want to come back lurking in the shadows… I don't want to be a panto villain."
LIKE US ON FACEBOOK | FOLLOW US ON TWITTER