The presenter, who has remained composed throughout the competition - even in the face of the judges' harsh comments - told us: "I'd held it back for 16 weeks."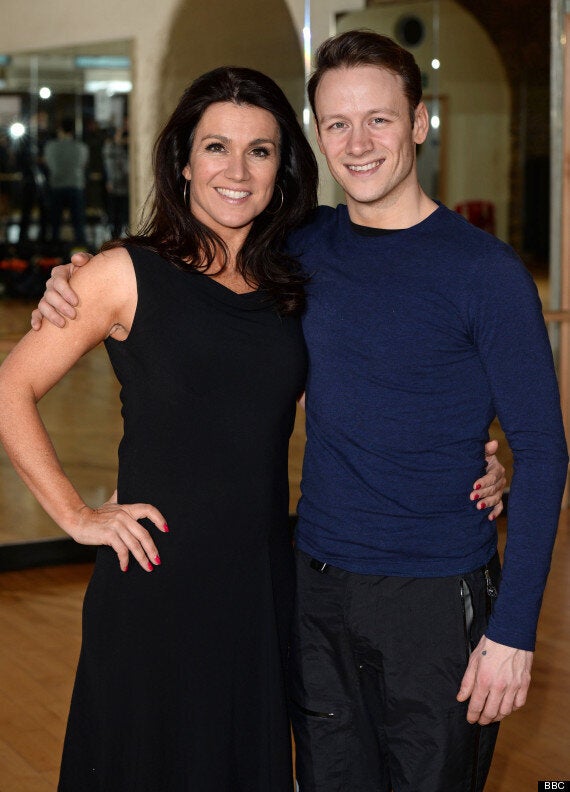 Susanna Reid and Kevin Clifton in training
Susanna's pro dance partner, Kevin Clifton, revealed the surprising moment her smiley poise fell apart was when someone paid her a compliment.
"Susanna never cries and I thought 'there's no breaking through that wall," he said. "But we'd been practising our showdance and were having a little coffee break when some guy came over and said 'Susanna I'm voting for you because you're a beautiful dancer' and she melted and all these tears started coming down."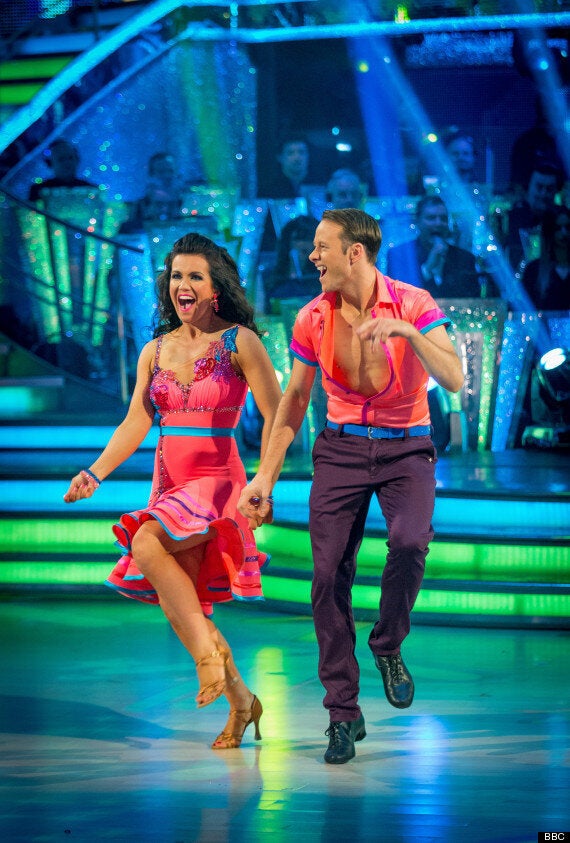 The 43-year-old also told The Huffington Post UK that she is feeling "overwhelmed" ahead of the last show, when one of the all-female finalists will take home the glitterball trophy.
"I feel a bit overwhelmed. It's a big experience and one of the most enjoyable things I've done in my life," she said.
Hitting back at claims she has reached the final as some part of a BBC 'conspiracy' to keep their own in the contest, she laughed: "We have been in the bottom two on the leader board a couple of times and we got voted off on the swingathon, so anybody who thinks there's something pushing us just needs to look at the evidence. It hasn't always gone well for us on Strictly."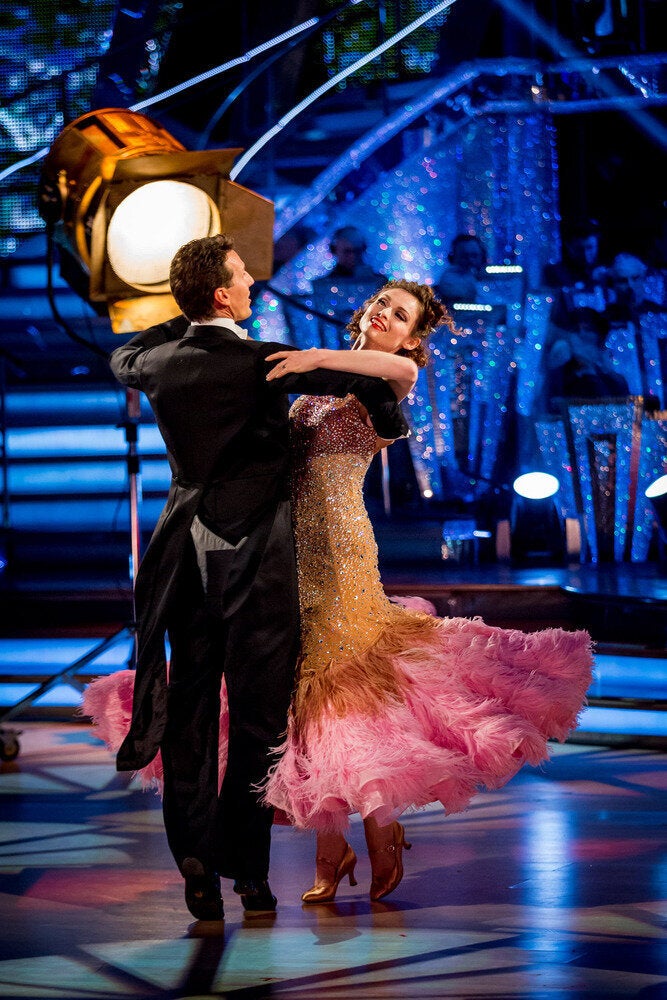 Strictly Come Dancing