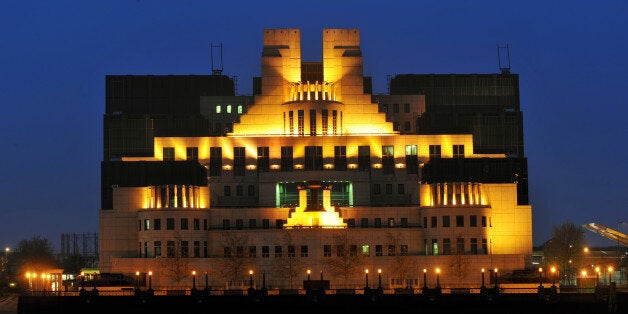 Britain's involvement in kidnap and torture is "truly shocking", a senior Conservative backbencher has concluded.
On Thursday Sir Peter Gibson published the findings of his aborted inquiry into the complicity of British intelligence agencies in torture. It found agents were reluctant to raise issues about the way detainees were being treated because they feared jeopardising relations with their international counterparts.
Sir Peter investigation has found 27 areas that need further investigation in relation to interrogation, rendition and the way officers were trained. That includes whether the Government could and should have done more to secure the earlier release of detainees from Guantanamo Bay.
Andrew Tyrie, the chairman of the Treasury select committee who established the All-Party Parliamentary Group on Extraordinary Rendition, said the truth needed to be uncovered.
"It is truly shocking that Britain has facilitated kidnap and torture and the decision to abandon this judge led inquiry will come to be seen as a mistake," he said.
The inquiry was axed earlier this year after fresh criminal investigations were launched into allegations involving Libyan victims but its validity had already been called into question when campaigners and human rights lawyers pulled out, claiming it lacked credibility.
The report states: "A theme that runs through a number of the lead cases considered by the inquiry is whether treatment issues - such as sleep deprivation, hooding, and media reports of waterboarding - were raised appropriately with the relevant liaison partners responsible for the detention and treatment in question.
"Documents provided to the inquiry show that in some instances there was a reluctance to raise treatment issues for fear of damaging liaison relationships or that when these issues were raised, only limited details were provided."
The report added: "The documents show that there are some instances where UK officers continued to engage with detainees held by liaison partners in various locations after ill-treatment had either been witnessed or alleged and then reported to Head Office.
"In some instances it is not clear from the documents provided to the inquiry that anything was done following a concern raised by officers."
The government announced today that the parliamentary Intelligence and Security Committee (ISC) will pick up the inquiry.
But Tyrie said he doubted whether the ISC was likely to be trusted by voters. He said: "What confidence can the public have in their conclusions when that same body concluded Britain was not involved in 2007 only to be flatly contradicted by a High Court ruling the following year."
Cabinet minister Ken Clarke told the Commons Sir Peter's report "paints a picture" of government and agencies struggling to adapt to the new realities faced in the wake of 9/11 and said it was a matter of "sincere regret" if "mistakes and failures were made"
"The guidance regulating how intelligence officers should act was inadequate. The practices of some of our international partners should have been understood much sooner.
"Oversight was not robust enough and there was no mechanism in the civil courts for allegations against the security and intelligence services to be examined properly."
Popular in the Community