It's a question that has fans of the BBC sci-fi show all over the world deep in debate every time it's posed and now David has added his own two cents...
In the basement of London's Soho Theatre at 8am on the Friday before Christmas, in the midst of Absolute Radio's Zombie Claus pantomime, the audience was asked: "Is David Tennant the best Doctor Who?"
"Oh no he isn't," Breakfast Show host Christian O'Connell joked.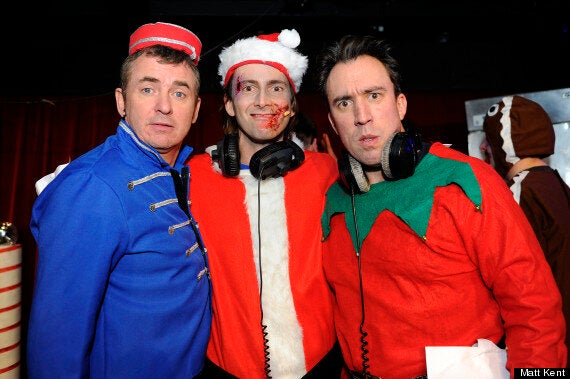 Shane Richie, David Tennant and Christian O'Connell
"Oh yes he bloody is," roared David, dressed in a Santa Claus costume.
David, who's currently starring in the RSC's production of Shakespeare's Richard II, showed he is nothing but diverse as he commanded the stage in his unlikely role and joshed with 'EastEnders' star Shane Richie.
The pair tried to out-act each other, making reference to their dramatic prowess throughout the hilarious performance that saw David have his head bitten by a zombie manikin and a fajita thrown in his face.
The panto was also littered with jokes about David's classical performance the night before for the RSC, versus Shane's less than classical performance in panto at the Wycombe Swan Theatre.
"I'm always Buttons," Shane confessed.
At one point, both stars came to blows in a mock punch-up live on stage, to the delight of the 150 audience members, many of whom had arrived at the theatre dressed as zombies.
Asked by Shane if he would be appearing in the Doctor Who Christmas special this year, David laughed: "No, it's all about Matt... the young, good-looking one that everyone likes."
See all the pictures from the panto below...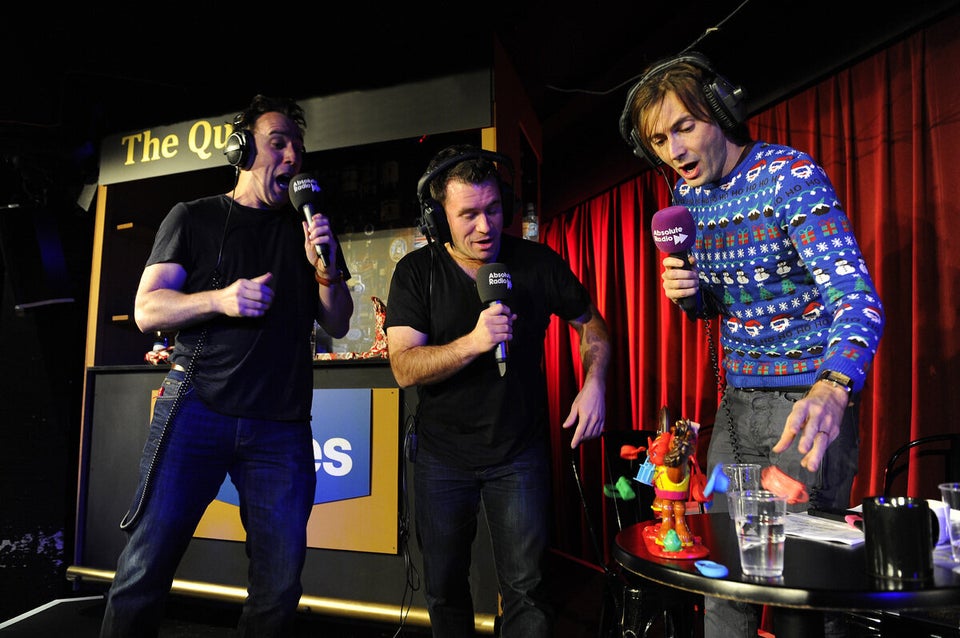 Zombie Claus
Popular in the Community