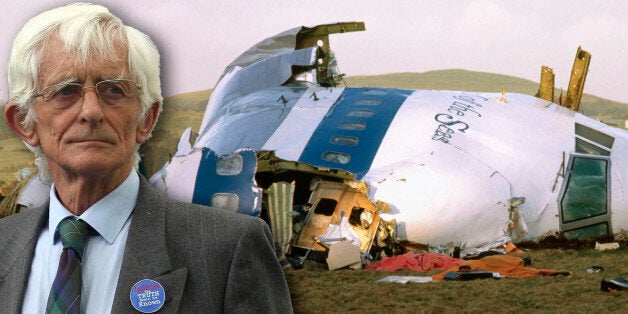 Twenty five years ago today, Dr Jim Swire's life changed forever.
Pan Am Flight 103, travelling from Heathrow to New York, had crashed in Lockerbie near the Scottish borders.
"I can vividly remember, of course, the TV pictures coming in, and the gradual dawning of realisation that it was Flora's plane that was coming down," Swire told HuffPost UK.
Flora was his daughter, who was 23 when she died. The medical student had been travelling to America to spend Christmas with her boyfriend. Another 269 people lost their lives.
Since that day, Swire has been fighting to expose the official version of events, which held that Abdelbaset al-Megrahi, who died last year after returning to Libya from Scotland, was the guilty man.
Swire is convinced that Megrahi was innocent, and describes the case against him as "rubbish", a course that has pitted him against many of the other relatives who hold the Libyan responsible.
"I am sure in the end, the truth will come into the public domain," Swire, now 76, said.
"Whether I will be there around to see it happen, or whether I will be in a box when it happens, I can't tell you.
"The truth always comes out."
They are liaising with some "potent" lawyers, Swire said, and will consider whether a public inquiry would be the most effective goal, or whether appealing to the European Court of Human Rights is an option.
"We have realised for years that the Megrahi story was rubbish, he wasn't involved," Swire said,
"It's a very fraught situation to be on the other side of the governments of the UK and the United States."
Acknowledging the impact that his campaign has had on the rest of his family, Swire hopes to take a back seat from now on.
"I feel that 25 years of trying to push for the truth is long enough," he said.
"I would deeply love to get out of the front line."
In the meantime, he has a three-minute slot to speak at Westminster Abbey today at a special church service.
As the anniversary comes and goes, the fleeting attention of the world's media will make little difference to Swire's resolve to find out what happened.
"We have to live with the loss of our loved ones all year round," he said.