A memorial service has been held for the 270 victims of the Lockerbie bombing on the 25th anniversary of the atrocity.
Politicians and relatives of people killed attended the memorial in the town in southern Scotland.
Services were also taking place in London and in the United States, where most of the victims were from.
US government representative Craig Lynes said: "We gather today to remember each of the lives that were lost in this tragic event of December 21, 1988.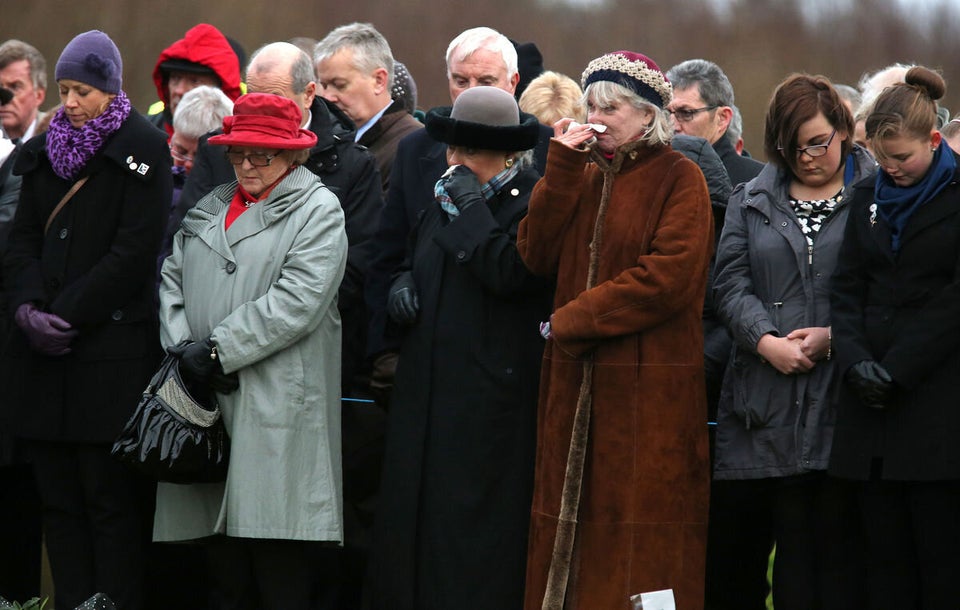 Lockerbie Anniversary
"Families, friends, it is you who bear the heaviest of hearts. While our words can do little to repair the damage caused by this act of terrorism, we offer them with hope.
"We offer these words as a tribute to the 270 lives that were cut short that evening, we offer them as a way to help carry their lives forward as we continue ours."
Pan Am flight 103 was on its way from London to New York when it exploded above Lockerbie, in southern Scotland, on the evening of December 21 1988, killing everyone on board and 11 people on the ground.
Prime Minister David Cameron said: "To families, friends, neighbours, loved ones and all those caught up in the painful process of recovery, let us say to them: our admiration for you is unconditional; for the fortitude and resilience you have shown; for your determination never to give up.
"You have shown that terrorist acts cannot crush the human spirit."
Rev John MacLeod, who led the service, said: "It is 25 years after the day on which certain men chose to set aside their humanity and destroy the lives of 270 people in the air over this area of Scotland and here in the little town of Lockerbie; not only their lives but also those who survived, families and friends.
"What we the people of Lockerbie in this area will never tire of saying is we welcome you once again to this place where you know you are always welcome. In doing so we seek to comfort and console you."
Popular in the Community