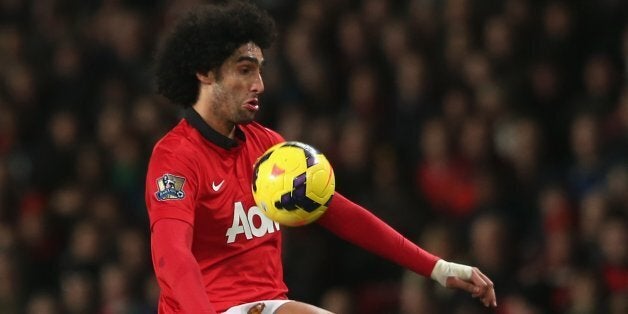 Marouane Fellaini is likely to be sidelined for six weeks after the Manchester United midfielder underwent surgery on a long-standing wrist injury.
Fellaini, who signed from Everton for £27 million on transfer deadline day, had the operation over the weekend in his native Belgium.
The 26-year-old has experienced a difficult start to life at United and has emerged as a scapegoat for certain supporters, as the David Moyes era began badly at Old Trafford.
Fellaini last featured in the Reds' 1-0 home defeat to Everton and has recently been troubled by a back injury.
United's only central midfield signing in six-and-a-half-years, Fellaini's injury has affected his form since he joined the club, where he has been a shadow of the indomitable figurehead at Everton.
It is now essential Moyes, who resisted initiating a clear-out in the summer, and only signed one player, makes additional signings in the January transfer window, a notoriously tricky time to recruit players.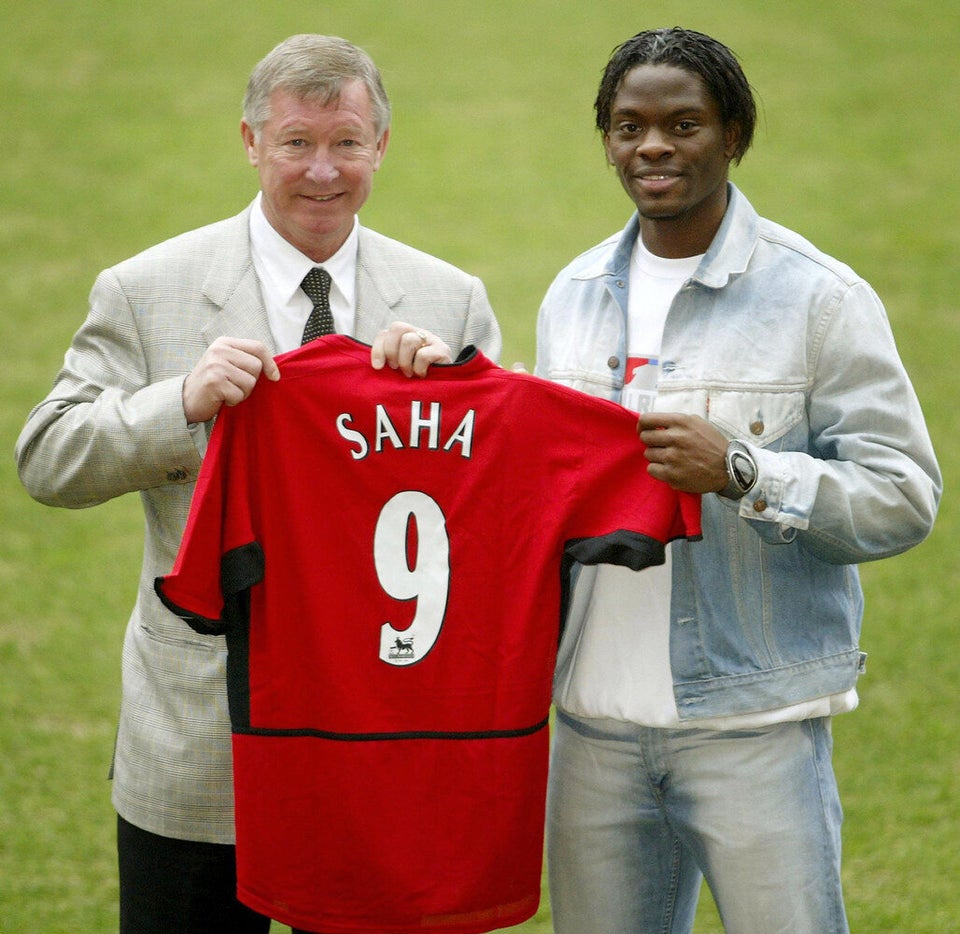 United's January arrivals/signings
United have reached the semi-final of the Capital One Cup, which arguably represents their best chance of silverware this season, although Fellaini is ineligible for the two-legged tie with Sunderland as a result of playing for Everton against Stevenage in the second round.
Tom Cleverley and Phil Jones were United's midfield pairing for the visit of West Ham United on Saturday, which highlights the paucity of options and dearth of quality in that particular area.
Moyes will sell misfit Anderson next year, Ryan Giggs, now 40, could retire at the end of the season and Darren Fletcher has only recently returned after 10 appearances in two years. Michael Carrick, who has been sidelined since early November due to a troublesome achilles injury, could return for the Boxing Day trip to Hull City, yet even his form has regressed under Moyes.
United had bids rejected for Athletic Bilbao's Ander Herrera and Real Madrid's Sami Khedira during their desperate and amateurish efforts to reinforce Moyes's squad in the summer transfer window, and the likelihood is they will try to belatedly bring Herrera to Manchester. Khedira is out injured for the rest of the season after he suffered tears to both his anterior cruciate ligament and medial collateral ligament in Germany's friendly draw in Italy last month.
Wesley Sneijder has predictably re-emerged as another target for United, although he would be cup-tied for the Champions League, and it is possible Moyes will return to Everton again for Leighton Baines.
Traditionally, United have not enjoyed instant success with January arrivals. Louis Saha, who joined from Fulham in 2004, scored seven goals in 14 games and defensive duo Patrice Evra and Nemanja Vidić, despite initially struggling, have been instrumental figures for the club over the last eight years.
Popular in the Community