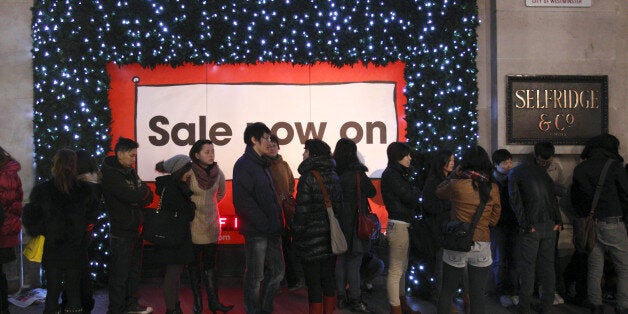 The Boxing Day sales are a shopping bonanza that are much awaited by bargain-hunters, who are normally found queuing outside stores each year for hours before they open in order to get their hands on the best deals.
Sadly in their rush for the best buys, shoppers do get a bit feisty and - as recent Boxing Day sales have shown - stores end up seeing a disorderly stampede of shoppers.
HuffPostUK has rounded up some of the most dramatic moments when shoppers couldn't help rushing to get to the discounted Boxing Day goods first.