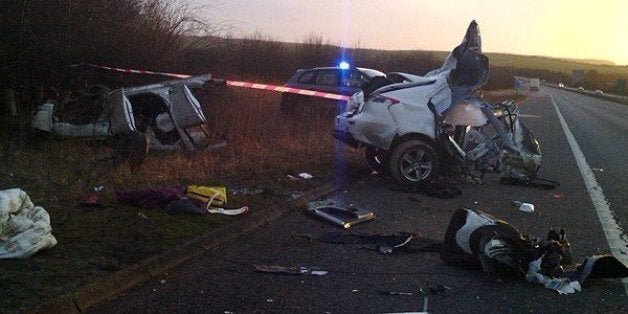 A diver had a miraculous escape after a car was cut in half on the M11 on Christmas Eve. According to the Essex Fire Service, the vehicle left the road and hit a motorway sign, slicing the car into two.
The incident happened at junction 9a near Great Chesterford on Tuesday afternoon. Despite the damage to the car, the driver walked away from the incident, though two people did receive first aid at the scene.
The crash "effectively sliced the vehicle in half sending the front of the vehicle into the nearside bushes and the rear half onto the hard shoulder," said Nigel Webb, Saffron Walden incident commander, adding that it was "an incredible escape for the driver".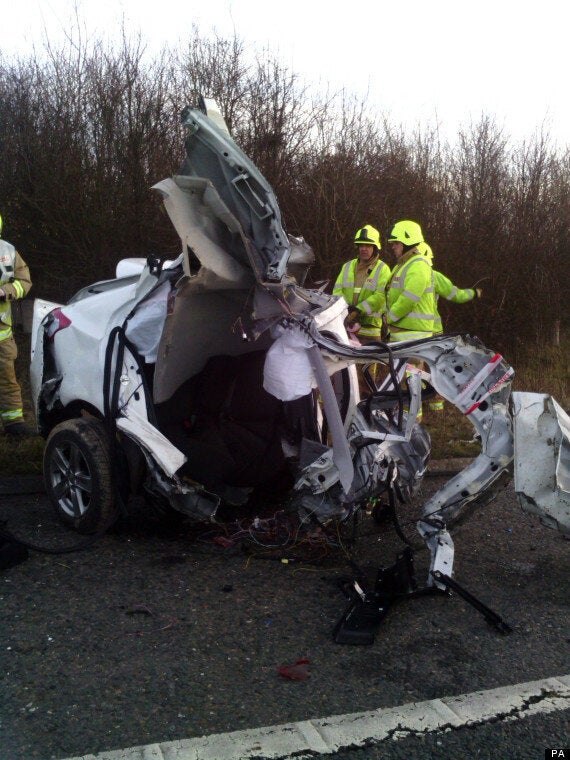 The car which was sliced in two in an incident near junction 9A on the M11
Related