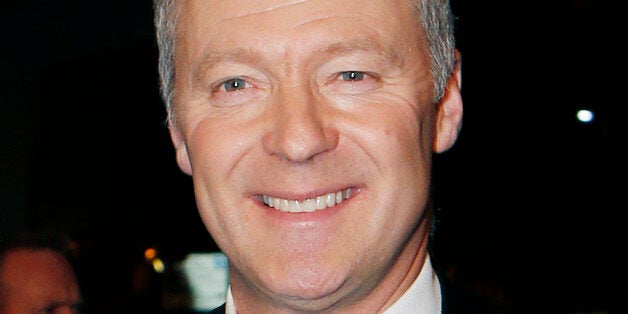 The independence referendum is too important to be left in the hands of politicians, comedian Rory Bremner said as he called for more humour in the debate.
The impressionist is used to making fun of politics at Westminster but he turned his attention to Scotland, the country of his birth, earlier this year as part of a run at the Edinburgh Festival.
Despite knowing little about Holyrood and Scottish politicians before the festival performance, Bremner says he is now following the referendum debate and wants to see more people involved.
"There's great humour to be had (in the referendum). There's a lot of big, different characters involved and good arguments and there are plenty of good Scottish comedians who can have plenty of fun with it. It's far too dangerous to leave it only to the politically minded."
Bremner says he completed a crash course in Scottish politics before his summer show by talking to experts on oil, energy and independence. He joked that he received a copy of the Scottish Government's White Paper as a Christmas gift to keep him up to date.
"I know there's a lot of reading waiting for me over Christmas. I got a wrapped present the other day and it looks very much like a 600-page document, so I'm looking forward to reading that over the holidays.
"I haven't taken a position on it myself but it's a national debate and I think it's important to have some humour in it.
There's a big national debate going on and I think there's a place for comedians, just as there is for politicians and all others."
He was impressed with his first visit to the Scottish Parliament, designed by architect Enric Miralles Moya, which cost £400 million.
"It's impressive. It feels very European, by which I mean it is modern and massively over-budget."
He made the comments as he hosted a Christmas fundraising lunch for care charity Quarriers, which raised £80,000 to help provide life coaches for young people.
In a BBC documentary about the making of his Edinburgh Festival show, Bremner met other comedians to find out how they treat Scottish politics.
Stand-up Paul Sneddon told him that he thought devolution and the opening of the Scottish Parliament would give him new material but found out that a lot of people do not even know who the politicians are.
Another comedian, Susan Calman, received a torrent of abuse online for making fun of the referendum debate on BBC Radio 4's News Quiz earlier this year, but Bremner believes there is a place for comedy in all politics.
"I think sometimes there's a tendency to think that if a comedian is having a go at politicians, which ever side of the argument they are, that in some way you're insulting the people who voted for them.
"But I don't see it that way. I think it's a very healthy thing in a democracy."