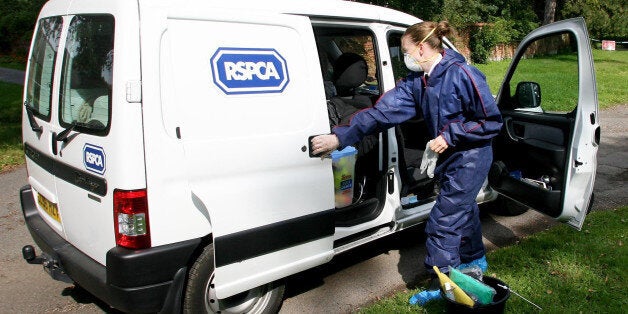 The RSPCA has become a "sinister and nasty" organisation, the head of the Countryside Alliance has warned.
General Sir Barney White-Spunner has even urged members of his group to stop donating to the animal charity, according to The Telegraph.
The "once great institution" is now more interested in animal rights than promoting welfare, he claims.
"It's a sad story," he said. "It's got plenty of money but its membership has plummeted."
But the charity has responded angrily to Sir Barney White-Spunner's comments, saying he is showing "once again how far out of touch he and his colleagues at the pro bloodsports Countryside Alliance are."
The charity claim the Countryside Alliance head has no concept of "the reality of public opinion in this country."
"He is clearly unhappy that the RSPCA continues to be proud to represent the views of the majority of British people who do not want to see the return of fox hunting and to speak for animals who have no choice and no voice," the charity told The Huffington Post UK.
This has been reinforced once again this week, the charity said, by a new opinion polling showing that more than 80% of both rural and urban dwellers oppose any repeal of the hunting act.
"Members of the public may feel that RSPCA funds can be more usefully employed," the judge involved in the case said at the time.
Today, the charity said that although Sir Barney White-Spunner criticises the RSPCA for bringing a prosecution against a hunt, he "fails to mention that the hunt pleaded guilty and the judge in the case was himself criticised for making unhelpful and inappropriate comments."
"The RSPCA has over a million supporters - a number that is growing, contrary to Sir Barney's assertion," the group said.
"The RSPCA does not apologise for doing what the charity was formed to do more than 100 years ago - stopping animal abuse and without fear or favour, bringing those who harm animals to justice," it concluded.