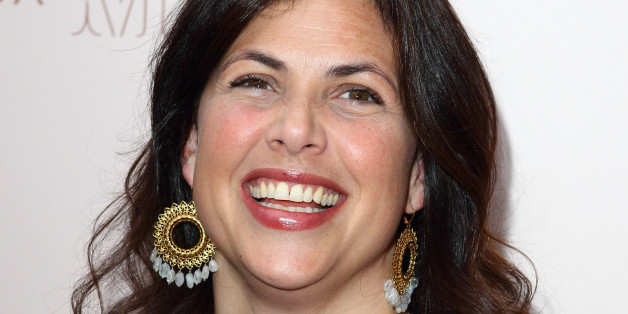 Mike Marsland via Getty Images
Spent Christmas in the dark, eating peanut butter sandwiches round a couple of tea lights? Been washing in a freezing shower for the past four days because your electricity STILL hasn't been on since the Christmas Eve storm.
Do you think you have cause to complain? Kirstie Allsopp doesn't think so.
The Location Location presenter, who began her Twitter rant with her annoyance at rumours that David Beckham will miss out on a knighthood in the New Year's Honours List, then tweeted:
And while I'm in rant mode, what on earth has happened to blitz spirit? Billions of people get by with very limited electricity #SpoiltUK

— Kirstie Mary Allsopp (@KirstieMAllsopp) December 30, 2013
Storm winds blow, trees come down, electricity goes off, it's not much fun, need to make contingency plans, why does this mean compensation?

— Kirstie Mary Allsopp (@KirstieMAllsopp) December 30, 2013
Many on Twitter urged her to reconsider her angry outburst.
.@KirstieMAllsopp elderly/kids without hot water and central heating as a result? People who have to keep medicines cold.

— sarah (@sarahluv81) December 30, 2013
FYI, @KirstieMAllsopp, "blitz spirit" was characterised by co-operation and determination, not self-help pronouncements from the privileged.

— Duncan Hothersall (@dhothersall) December 30, 2013
@SueFrancomb Point is if I couldn't tweet because of a storm I wouldn't be seeking compensation, things happen, less whinging more doing.

— Kirstie Mary Allsopp (@KirstieMAllsopp) December 30, 2013
@KirstieMAllsopp 31,000 died of Winter last year. That figure was a 29% yearly increase. Ponder that, if you may.

— Éoin Clarke (@DrEoinCl) December 30, 2013
Energy companies have been criticised for their slow reaction to storm damage.
Basil Scarsella, chief executive of UK Power Networks, one of the UK's biggest power distributors, said it will increase payments for 48 to 60-hour outages from £27 to £75 for those affected on Christmas Day as "a gesture of goodwill".
Additional payments will be made to customers who have been without electricity for longer than that time - up to a maximum of £432.