A cyclist had a miraculous escape after being pinned under a car for half an hour.
Justin Futers, whose face was pressed up against the tarmac, said the shocking images of his ordeal, taken by a bystander, should serve as a warning to take care on the roads.
The 47-year-old painter and decorator told The Mirror: "My head and my face were scraping the tarmac so it was pretty close. I didn't shut my eyes and think 'this is it', although it could have been.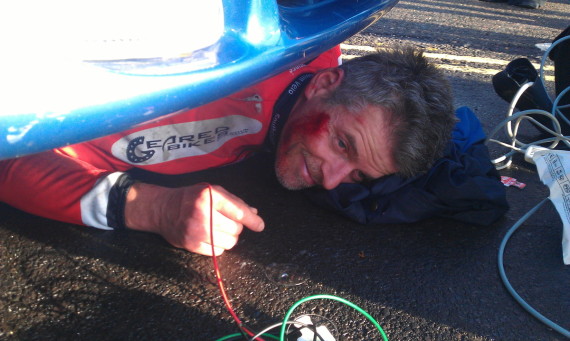 Futers warned others about road safety
"The weight of the engine was right over my shoulders, there was a quarter of an inch between me and the rest of the car, it was that tight."
He was trapped under a blue Chevrolet after turning out of a junction in Worthing, West Sussex.
Passers-by came to help him but it was 30 minutes before emergency services managed to free him.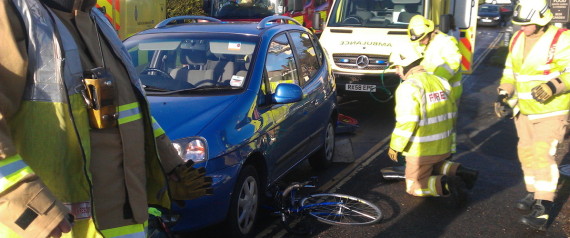 He was eventually freed after half an hour
Witness Mike Brampton, who took the photos, told The Mail: "It is a miracle the cyclist survived let alone escaped with no broken bones.
"As I approached the car all I could see underneath was a figure dressed in red, and I feared the worst."