'EastEnders' legend June Brown has opened up about her struggles as a mum during an interview with Piers Morgan.
The actress - best known as the Square's Dot Branning - revealed that she has been "selfish" by putting her career before motherhood.
Asked by Piers during her 'Life Stories' interview if she thought she had been a good mother, she replied: "No, I don't think I was. I think I could've been. I wasn't a natural mother. I love my children but it was a lot of work."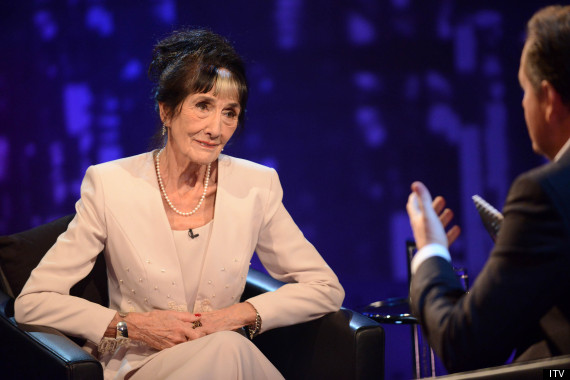 June Brown
Adding of her choice to work, she added: "I don't think I could have done anything else, quite honestly. I'd have been very depressed, very miserable. I was a bit selfish I suppose."
June had six children with her second husband Bob Arnold, but her daughter Chloe died 16 days after being born 28 days prematurely.
She also admitted to being unhappy in her marriage to Bob, who she was with for 45 years until his death in 2003.
"We just weren't right for each other. I did feel very unloved. That was the problem," she explained. "I used to say 'I love you' and he'd say 'Do you? That's nice.' So I thought that isn't very encouraging, so I didn't say it again.
"I wasn't very happy in that marriage for a lot of the time."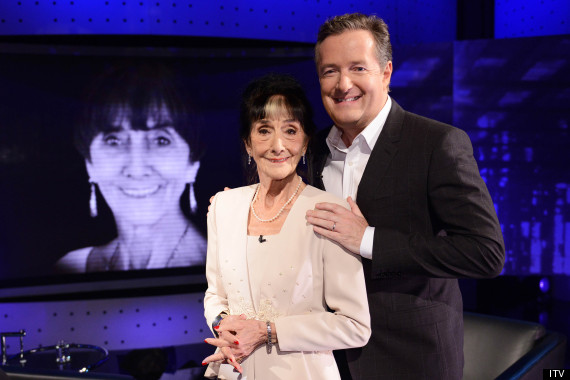 June was interviewed by Piers Morgan on his 'Life Stories' chat show
June's first husband John Garley killed himself seven years after they married, something which she admitted she felt "guilty" about, as she had left him alone to spend a night with her sister as he wasn't sleeping at the time.
She said: "It was very nasty of me and I thought I must have a night's sleep. I bought half a bottle of wine and I said 'Isn't it lovely not having our husbands about, just the two of us,' and then suddenly I got worried and I said 'I've got to go back, I've got to go and see how Johnny is'.
"I went back and as soon as I pulled up outside the house I saw the curtains were drawn and I just knew something had happened. I ran up all the stairs to the top of the house and the room was full of gas and Johnny was in bed, undressed, everything neatly folded on the chairs and his watch and his money.
"He'd left his will and his note to me written on the back of his script," she said.
During the interview, June also opened up about her unlikely friendship with Lady Gaga, after they hit it off during an appearance on 'The Graham Norton Show' last year.
She joked: "I've been invited to a private showing in a nightclub but I couldn't go because I had to get ready for this."
'Piers Morgan's Life Stories: June Brown' airs tonight (Friday) at 9pm on ITV.
LIKE US ON FACEBOOK | FOLLOW US ON TWITTER