We're not even sure where to begin with Morrisey's latest comments on animals rights.
The former Smiths frontman, so well known for his aptitude in sparking rows, took part in a question-and-answer session on a fan website, during which he compared eating animals to paedophilia, said Cilla Black eats babies and suggested Jamie Oliver should stick one of his children in a microwave.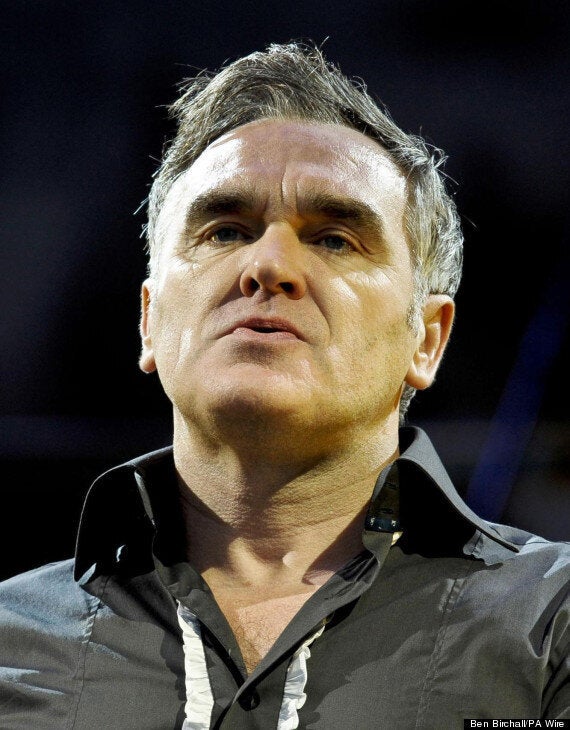 Additionally, meat-eaters should beware, if you meet the controversial singer – you will not get a friendly reception.
"If I'm introduced to anyone who eats beings, I walk away. Imagine, for example, if you were in a nightclub and someone said to you 'Hello, I enjoy bloodshed, throat-slitting and the destruction of life,' well, I doubt if you'd want to exchange phone numbers," he explained.
The outspoken singer is never one to mince his words, but his latest rant is particularly packed full of withering quips.
"I see no difference between eating animals and paedophilia. They are both rape, violence, murder," he said.
In what appeared to be a reference to Jamie Oliver, the animal activist wrote: "If Jamie 'Orrible is so certain that flesh-food is tasty then why doesn't he stick one of his children in a microwave?
Moving on to attack the veteran TV presenter Cilla Black, he condemned her for recently appearing on television to prepare a leg of lamb.
"Since a lamb is a baby, I wondered what kind of mind Cilla Black could possibly have that would convince her that eating a baby is OK," he said.
Another pointedly provocative comment flippantly referred to the holocaust.
"If you believe in the abattoir then you would support Auschwitz. There's no difference.
"People who would disagree with this statement have probably never been inside an abattoir," he added.