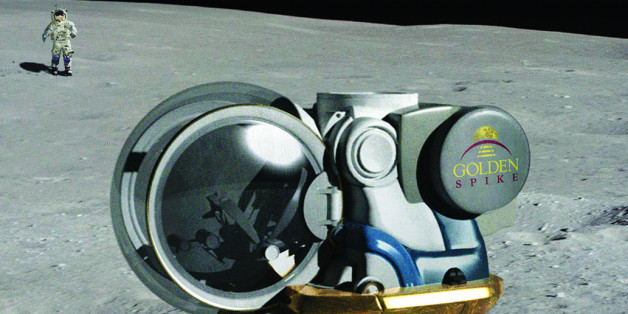 Golden Spike
Hot on the heels of China, two private companies have announced their intention to land robotic rovers on the Moon.
Golden Spike and Honeybee Robotics aim to send the robots ahead of manned missions in that will arrive by 2020.
Sending the rovers up first will allow them time to collect samples which will then be retrieved by the astronauts so they don't have to wait long times on the surface.
Dr. S. Alan Stern, Golden Spike's President, said: "We're very proud to be working with Honeybee, which has tremendous experience and a record of successful performance in the development of flight systems for NASA."
Honeybee's past form is indeed impressive having made tools for the Mars Exploration Rovers, the Phoenix Mars Lander and the Mars Science Laboratory.
Clive Neal, a researcher at the University of Notre Dame in Indiana and chair of Golden Spike's lunar science advisory board, said in a statement: "Their participation is a key step forward in helping Golden Spike change the paradigm of human space exploration, through the development of highly capable lunar exploration system architecture for customers around the world."
The companies' plans are certainly ambitious - within 10 years of the first landing, they hope to conduct 15-25 more.