Think the weather is tough going here? Be thankful you don't live on a brown dwarf.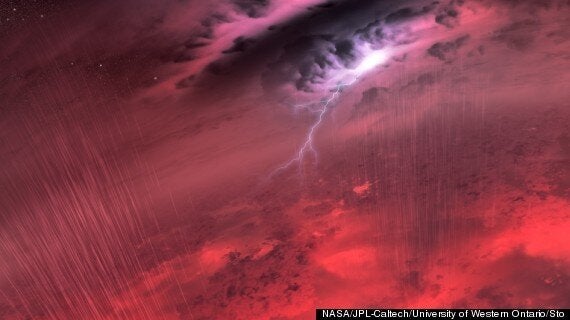 Artist's impression of face-melting weather
"These are signs of patchiness in the cloud cover."
They are, in some ways, the massive kin to Jupiter.
Scientists think that the cloudy regions on brown dwarfs take the form of torrential storms, accompanied by winds and, possibly, lightning more violent than that at Jupiter or any other planet in our solar system.
However, the brown dwarfs studied so far are too hot for water rain; instead, astronomers believe the rain in these storms, like the clouds themselves, is made of hot sand, molten iron or salts.
Researchers hope better the work will lead to a better understanding of not just brown dwarfs but their "little brothers": the gas-giant planets like Jupiter.
Related