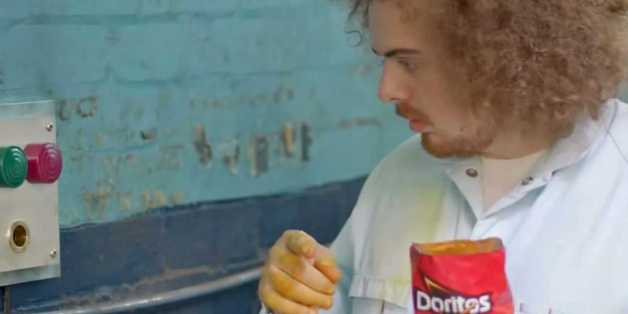 YouTube
The five finalists in Doritos' 'Crash The Super Bowl' ad contest have been revealed.
The annual competition is open to just about anyone and everyone with a) access to a camera and b) a good idea for an advert - and the winning commercial will not only air during this year's Super Bowl but also be in with a chance of making its owner a cool $1 million.
And this year's finalists are... *drumroll*...
'Time Machine'
'Office Thief'
'Cowboy Kid'
'Breakroom Ostrich'
'Finger Cleaner'
Go to the Doritos website to vote for your favourite - but in the meantime, tell us which one you like best in our poll below. And below that, check out some of the past winners and finalists in our video slideshow....