England cricketer Matt Prior was involved in a dramatic rescue of a man who was about to jump off a bridge near the team hotel in Sydney.
Prior helped to pull the man away for the edge of the bridge in Darling Bay late on Tuesday night and talked to him for more than an hour before Australian police arrived.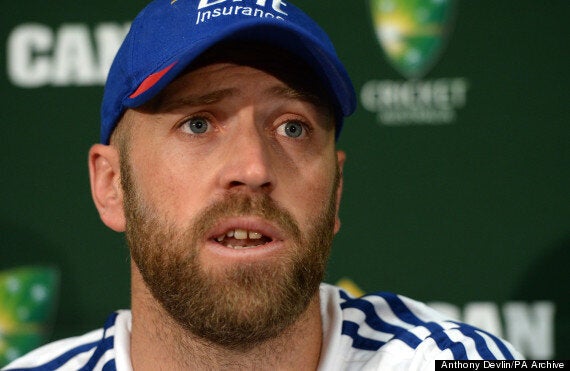 Matt Prior said he just did what anybody would do in a similar situation
It's believed that Stuart Broad was also involved in the rescue after a charity night out with fans.
"We were trying to help a bloke who was struggling and in a bad way. I look back and I'm just glad we left the bar when we did and we were there for him."
It's believed the as-yet unnamed man, who had thrown some of his belongings into the water, was British and told the players he came from Cheltenham.
Security officer, Terry Minish, who was with the England players, said the incident happened "very quickly".
"He was saying he just wanted to drown. Matt helped to pull him down off the edge of the bridge and sat with him until the police arrived.. we acted on impulse. It is what you do in these situations."
Prior and Broad had been returning from a charity event with England fans organised to raise money for motor neurone charity, the Broad Appeal, which was set up by Broad's father, Chris, following the death of his wife, Miche, for the disease. The night's event raised £7,975.