Aerial pictures showing the site of the US military helicopter crash, which killed four members of the US Air Force, have been released.
An excavation team has arrived at the site of a fatal helicopter crash in Norfolk.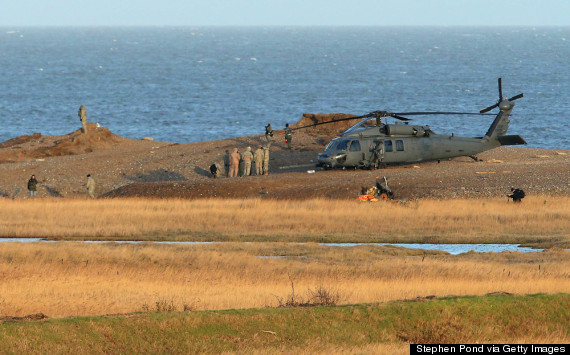 Military personnel and emergency services attend the scene
The HH-60G Pave Hawk came down at a nature reserve in Cley next the Sea on Tuesday night.
Aerial footage shows the extent of the damage at the wreckage site, which the BBC's says "is the size of a football pitch".
Police have warned people to stay away from the site where the helicopter came down because live ammunition is scattered across the area.