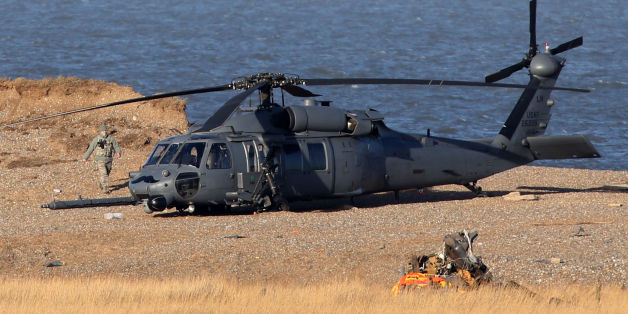 PA
Four American servicemen killed in a helicopter crash during a training exercise on the north Norfolk coast have been officially identified. Captains Christopher S. Stover and Sean M. Ruane, Technical Sergeant Dale E. Mathews and Staff Sergeant Afton M. Ponce were killed when their Pave Hawk helicopter came down on a marsh near Cley-next-the-Sea last night.
RAF Lakenheath, where US Airforce 48th Fighter Wing is based, said that Captains Stover and Ruane were the pilots, while Tech. Sgt. Mathews and SSgt Ponce were acting as special mission aviators.
Colonel Kyle Robinson, 48th Fighter Wing commander, said: "We continue to think of the loved ones who are experiencing such a tragic, sudden loss. The Liberty Wing feels as though it has lost members of its family, and we stand by to support one another and these airmen's families during this difficult time."