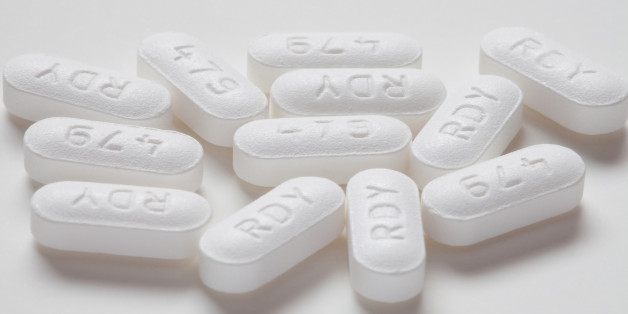 Chris Gallagher via Getty Images
The first study to link the sleeping pill zolpidem - known as Ambien in the US and Stilnoct in the UK - with cardiovascular problems has been published, raising concerns about its long term use.
In the UK, more than 10 million people are given prescriptions for sleeping pills - from a variety of different pharmaceutical companies - and a survey by the authority on sleep, Sleepio, revealed that 12% of people consistently use pills to get to sleep.
The study was conducted by a research team at the China Medical University in Taiwan, who looked at 5,000 heart attack survivors and compared them with 20,000 healthy adults.
Story continues below the slideshow:
They found, reported The Daily Express, "that four standard dose pills a year – 35 milligrams – send the risk soaring by around 20 per cent. People taking the equivalent of 60 tablets a year could see the threat jump by half.
"Scientists cannot be fully certain yet that sleeping pills are causing heart problems – and the manufacturers say there are no known adverse cardiac reactions to zolpidem. However, the researchers say the results from a study of more than 5,000 people are sufficiently worrying for "further large-scale and in-depth investigations"."
The report was presented to the American Heart Association annual meeting in Dallas, Texas - the biggest cardiology conference in the world.
In a separate study, said the Mailonline, the scientists found that taking the equivalent of a 10mg zolpidem tablet every week can double the risk of an aortic dissection.
The aorta is the largest artery in the body, and a dissection is when it is torn with potentially fatal results as it can cause internal bleeding.
"In a statement Sanofi Inc said that that known adverse reactions to the drug did not include acute myocardial infarction or aortic dissection.
It said: "We stand behind the substantial body of clinical data demonstrating the safety and efficacy of zolpidem, which was first approved in France in June 1987, amounting to 26 years of real-world use and 24 billion nights of patient therapy worldwide."
At any rate, more needs to be done to identify the risks of long term use of sleeping pills.
Writing on Sleepio, Dr Simon Kyle adds: "Undoubtedly, pills can help people get to sleep, but they may not work long-term. Consequently, UK and international guidelines recommend that sleeping pills are only prescribed for short-term (a few weeks), or occasional use. They are not advised for people with a persistent sleep problem that has lasted for many months or years."