More devastating images of death and destruction have emerged from Syria, with terrified children being among the victims today as President Bashar Assad unleashed his latest merciless attack against his own people.
But amidst the rubble came a small glimmer of hope.
In one incredible picture, the dust-covered crowd can be seen reacting joyfully as a baby, still in its blanket, is held aloft after being plucked alive from the debris of its home.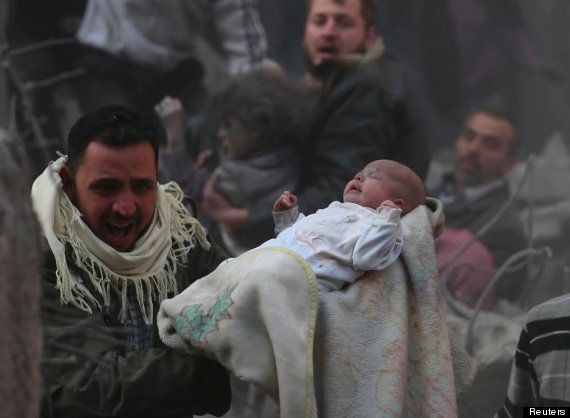 People pulled injured survivors as well as bodies from under the rubble after an airstrike hit a devastated suburb of Damascus.
Men formed a human chain to haul children, their faces covered in dirt mixed with their own tears, from the debris.
The attack in the eastern suburb of Douma was launched by forces loyal to Assad, activists said.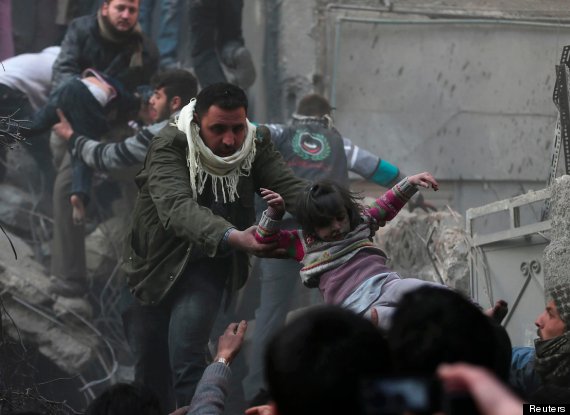 It came as the first batch of the most dangerous chemicals in Syria's arsenal were removed from the country after the leader bowed to pressure to hand them over.
Syria's uprising against four decades of rule by the Assad family has turned into an increasingly sectarian civil war that has killed over 100,000 people, displaced 6.5 million inside Syria and forced 2.2 million more to find sanctuary outside its borders.