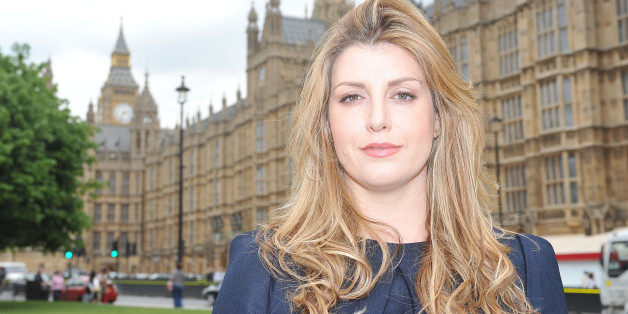 Ian Nicholson/PA Archive
Tory MP Penny Mordaunt - who has been ranked the sexiest female Parliamentarian - is to strip off to her swimsuit on live TV as a contestant in celebrity diving show Splash!
The politician, who holds the Portsmouth North seat, will be seen in her bathers on the show later this month after being trained by Tom Daley and will compete against former chart star Paul Young and model Danielle Lloyd.
She is to give her appearance fee on the ITV Saturday evening show to help with the renovation of a lido in the south coast city she represents.
Her inclusion on the show comes a little over a year after her party colleague Nadine Dorries caused a stir by appearing on another ITV contest I'm A Celebrity ... Get Me Out Of Here!, which led to the party whip being temporarily withdrawn.
In November of last year Ms Dorries was forced to apologise for failing to properly register her media earnings, including the undisclosed sum she received for appearing on the show.
Ms Mordaunt, born in 1973, was in the House of Commons today and spoke at Prime Minister's Questions as her participation in the show was being announced by ITV.
In 2011 she topped a website poll of the sexiest female MPs, while Zac Goldsmith was the top male.
A one-time magician's assistant, she entered Parliament at the 2010 general election and has trained as a Royal Navy reservist.
Splash! sees a batch of celebrities in a knockout competition to impress with their high diving skills under the guidance of Olympic bronze medallist Daley.
Ms Mordaunt said: "I have the elegance and drive of a paving slab, but my navy training has certainly given me the guts to take on the challenge head on.
"Not only is Splash! a great personal development experience but it also seemed like the perfect way to fund raise for a charity I'm very passionate about - the Hilsea Lido in Portsmouth which is being renovated by the community. I will be donating my fee for the programme to assist with the renovations."
Also taking part in her heat on January 18 will be comedian Patrick Monahan and The Only Way Is Essex's Dan Osbourne.
Ms Mordaunt, 40, lists "amateur astronomer" among her interests on her Twitter profile which is bound to unleash gags about heavenly bodies in anticipation of her appearance.
Other contestants on this second series of the contest have spoken about their fears of being seen in their swimsuits on TV.
Singer and actress Toyah Willcox, who takes part this weekend, has said: "I've never been seen in public in a bikini before, and I feel rather disturbed about the prospect."
And wildlife presenter Michaela Strachan, who won a place in the semi-final after taking part on Saturday, said that the horror of appearing in such a skimpy outfit was more horrifying than being hurt during the dives.
She added: "Being glammed up in a swimsuit is slightly out of my comfort zone. When you're a little bit older, you know people will be critical of what you look like."
Ms Mordaunt's competitor Lloyd has already shown her athletic ability as a competitor on BBC1's Total Wipeout, winning a celebrity edition of the show four years ago. She has since had three children.
She said of her decision to take part in Splash!: "I really want to overcome my fear of heights and get an incentive to lose my baby weight, so the pressure of performing live on national television seemed like the perfect way to do that. I don't think I could be any more nervous but hopefully I'll conquer my fears in time."