Shocking footage has shown the devastating moment an air ambulance crashed at a racetrack, killing two people on board.
It remains unclear what caused the crash in Akureyri, Iceland, but it can be seen quickly losing altitude as it passes the camera, before it slams into the ground, creating a gigantic fireball.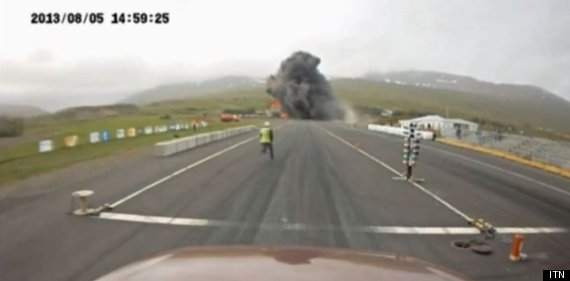 TOP STORIES TODAY
Some have speculated the plane was attempting to make an emergency landing, while others claim it may have been a fly-by that went tragically wrong.
Two people on board were killed in the crash, but miraculously the co-pilot Axel Albert Jensen survived.