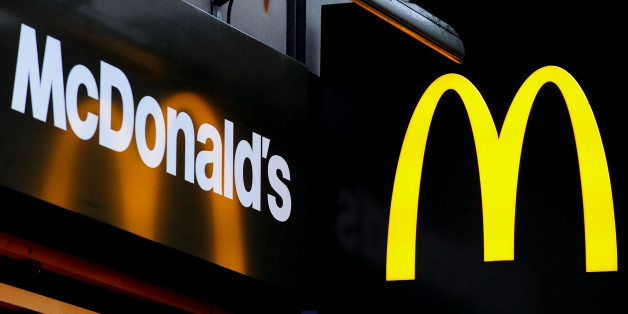 Rui Vieira/PA Archive
Managers of a Sidcup branch of McDonald's have apologised - not for their awful spelling, but for trying to ban youths after 7pm.
SIDCUP: "NO YOUTHS" sign seen at MacDonald's in Sidcup. Outrageous! And so's their spelling! pic.twitter.com/lcw4MBHxNN

— Kent 999s (@Kent_999s) January 7, 2014
The sign prompted dozens of teenagers to swamp the restaurant shortly it came into effect, reports the Evening Standard.
Bosses at the fast food chain were forced to make a statement clarifying their stance on youths entering the premises.
A spokesperson said: "I can confirm that there is no age restriction policy in place at the McDonald's restaurant on Sidcup High Street.
"On Saturday evening, the restaurant experienced problems with a group of individuals causing sustained disruption to the restaurant, affecting fellow customers and employees.
"As a result the restaurant management took urgent steps to try and prevent repeat anti-social behaviour.
"The wording of the initial signage displayed in the restaurant was incorrect and we apologise for any confusion caused. McDonald's is a family-friendly restaurant that welcomes everyone through its doors."