'The Bridge' saw Martin continue to battle with taunting enemies, attentive colleagues and family problems, leaving Saga to shoulder the brunt of the job. But he wasn't the biggest problem with the investigation. Nor was it even Saga's boss's TERRIBLE choice of office-wear - from a hoodie to a Sarah Lund tribute cardigan. Nope, instead that epithet must go instead to Rasmus, surely the most hopeless officer ever to grace Malmo.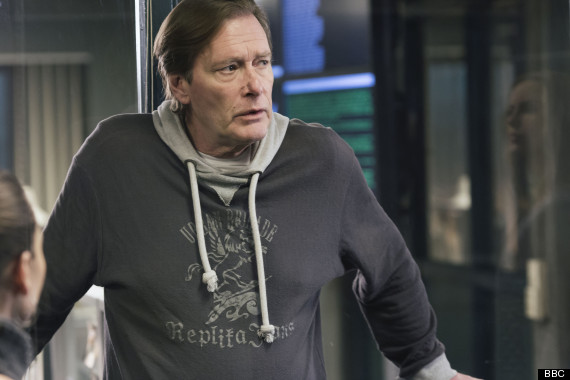 Strangely, this isn't the biggest offence to occur within the investigation team
Not only did he commit the cardinal crime of mocking Saga's lack of irony - for which he was swiftly taken to task by a protective Martin - and set off to chase a lead by himself, chasing the right rabbit, but with such lack of subtlety that he was rewarded with pepper spray, THEN he managed to leave a young teenager alone in the station long enough for him to discover his brother's death FROM THE TV. And he still has a badge! Obviously, he's meant to be frustrating, and it's working.
Elsewhere, The Bridge did its usual trick of seamlessly adding another element to the mix. This week, it was middle-cass success story Caroline, with her sex-hungry sister and inattentive husband, at least to her. Looks like we'll be keeping our eye on him.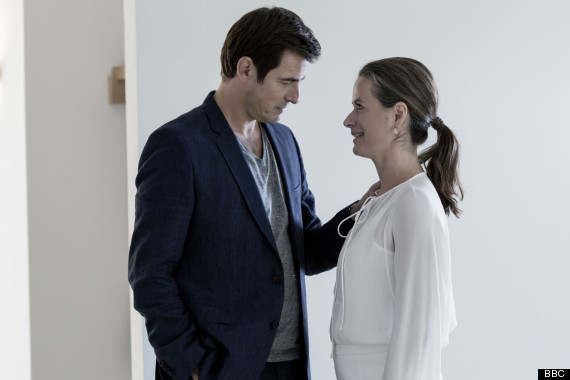 Who's Caroline, and what's her messy love life got to do with the whole business?
Hmm, it seems not everyone is loving and giving as Saga's new boyfriend…
"That's the one good thing about living with someone. Sex is easy to come by. Jakob is good at sex. He does as I say," she told Martin during one of their comfy Porsche journeys.
For which, even the usually chatty Dane could only summon… "Congratulations." Sublime.