Everton boss Roberto Martinez claims players would find it difficult to cope with a winter World Cup slap in the middle of their domestic club season.
FIFA's secretary general Jerome Valcke has said the 2022 tournament in Qatar will be played between November and January due to the desert heat - although the world governing body insists no final decision on timing has been taken.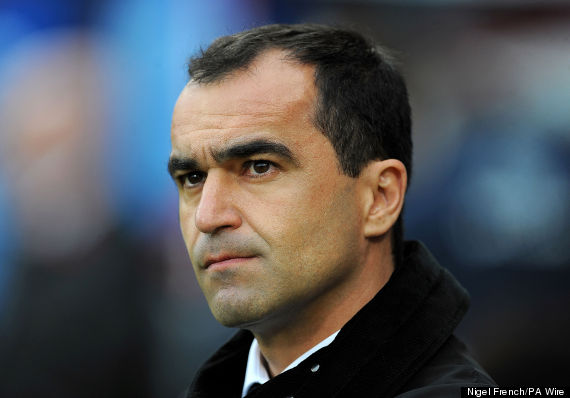 Martinez believes players' mentalities will change with a winter World Cup
Martinez fears a winter World Cup would cause havoc with the players.
He said: "I can't see how a player's mentality would be fine for going into a season, then starting the World Cup and then coming back and picking up where they left it. I find it very difficult to find a way that would work.
"It happens in some South American countries where you've got two parts of the season and the performances of the teams are very, very different. I can't see that working, at all.
"I think that would affect the performances of the team and therefore affect the competition as a whole."
Martinez said he had experienced issues with players leaving for the African Nations Cup in the middle of the season.
He added: "We had many problems with that because you're going in to a different climate, you come back from a different coach. It was difficult to find continuity in players' performances."
Crystal Palace manager Tony Pulis believes there would be strong resistance in England to any switch.
Pulis said: "I think there's a long way (to go); I don't think this country would sit back idly and allow that to happen.
"What [Sepp] Blatter does and what he doesn't do seems to be a rule to himself.
"I honestly thought that FIFA was a body of everybody working together to suit everybody and not suit certain individuals.
"To do something without even thinking it through is very, very difficult to comprehend from the person who is supposed to be running football in the world."
Valcke, who has been given the task of looking at alternative dates due to the fierce heat of the summer in Qatar, says it is likely to be held some time between November 15 and January 15.
FIFA said in a statement that Valcke was expressing his own view and that no decision would taken on the timing before this summer's World Cup in Brazil.