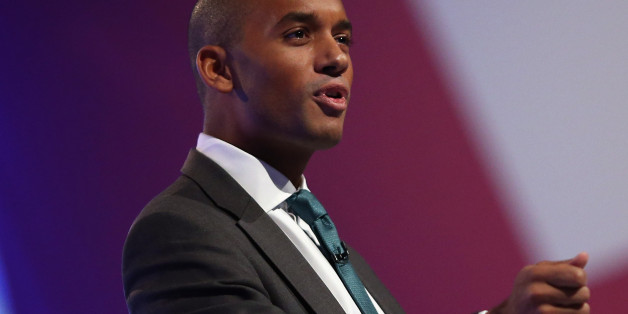 Dan Kitwood via Getty Images
Chuka Umunna has signalled that Labour could restrict free movement within the European Union for workers who do not have a firm job offer.
Speaking on BBC Question Time, the shadow business secretary said he was already discussing the idea to focus on "workers" rather than "jobseekers" with other countries, but he refused to elaborate further.
Umunna said: "The founders of the European Union had in mind free movement of workers, not free movement of jobseekers. And undoubtedly we do have to work with our European partners to deal with that."
"What people intended when they built the EU in the first instance was that people who either had a job or had the skills to get a job would move around the European Union.
"The problem that we've had at the moment is that we've had, during our time in office - and this is where we did make a mistake - you had high skilled people coming from other countries to do low skilled jobs here."
"All people want is a system that is properly controlled and managed, and more work needs to be done on that."
The senior Labour politician's comments come after a debate broke out about EU immigration controls following the expiration of restrictions on Bulgarians and Romanians working in the UK on 1 January, giving them the same right to work in the UK as other EU citizens.
A top EU official accused ministers of fueling fears about European migrants to distract voters from the country's economic problems.
Viviane Reding fired the broadside from Brussels on Thursday, complaining that government innuendo about an impending "invasion of foreigners", coming to the UK to steal jobs and benefits, was "simply not true".
Speaking in a webchat, she said: "Coming back to the subjects which the government of the UK has pushed to the agenda probably in order not to make people speak about the real subjects on the UK, is this supposed invasion of foreigners coming to the UK and stealing the jobs and stealing the social security and health money. The facts and figures - and we all know this - show that it is simply not true."
"Those who take out of the social security are more the nationals - much more the nationals - than the European citizens who take advantage of the free movement."
"So it is just a myth to speak about an invasion."
A UK government spokesman said: "Hard-working people expect and deserve a benefits system that is fair to British citizens and migrants who come here to work but is robust and tough on those who abuse the system and flout the law."