Matt Smith has revealed that he has some regrets about leaving 'Doctor Who' behind.
The actor said he would have liked to have stayed at the helm of the BBC sci-fi show another year because of his partnership with Jenna Coleman.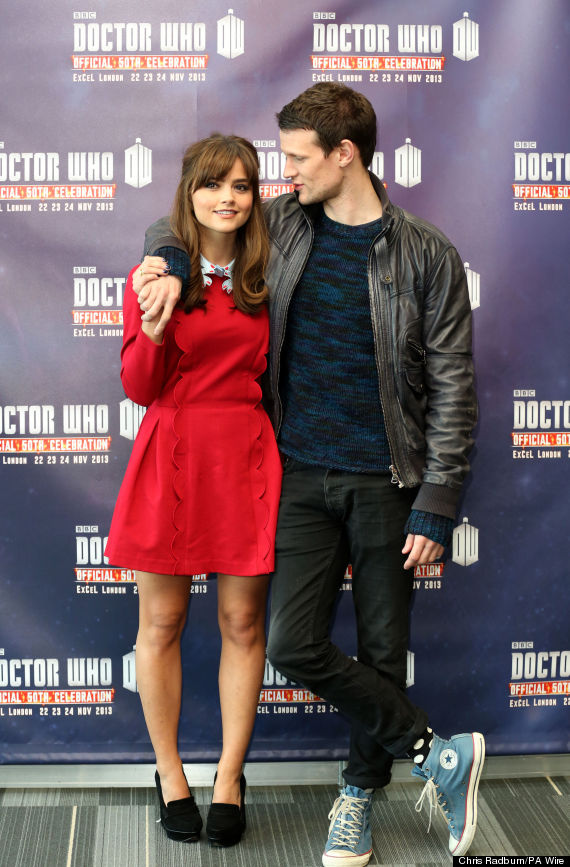 In the DVD extra for the Christmas special episode, 'The Time of the Doctor', Matt confessed: "Part of me genuinely feels that I sort of wish we have had another go at it, another year because, I feel we have really come on and sort of evolved."
The Radio Times reports that in the footage Jenna jokes: "You dumped me."
Matt bid an emotional farewell to the show on Christmas Day as Peter Capaldi took over as the Time Lord.
READ our HuffPost review of the episode here.
The former 'The Thick Of It' star recently told Doctor Who Magazine that the show has always been a huge part of his life.
Peter said: "I was five when the show started. I don't remember Doctor Who not being part of my life, and it became a part of growing up, along with The Beatles, National Health spectacles, and fog. And it runs deep. It's in my DNA."
LIKE US ON FACEBOOK | FOLLOW US ON TWITTER