One of the biggest trends at this year's CES tech show in Las Vegas was wearable technology - little devices designed to track your movements and personal data, and upload it all to the cloud.
And they're not just for humans.
One company has just been nominated for an award for producing a wearable computer for dogs.
The Voyce tracker is described as a wearable gadget "that bridges the communication gap between dogs, their owners, and the people who love them".
The digital collar lets owners track where their pets are, to learn their habits and check how much exercise they're getting throughout the day.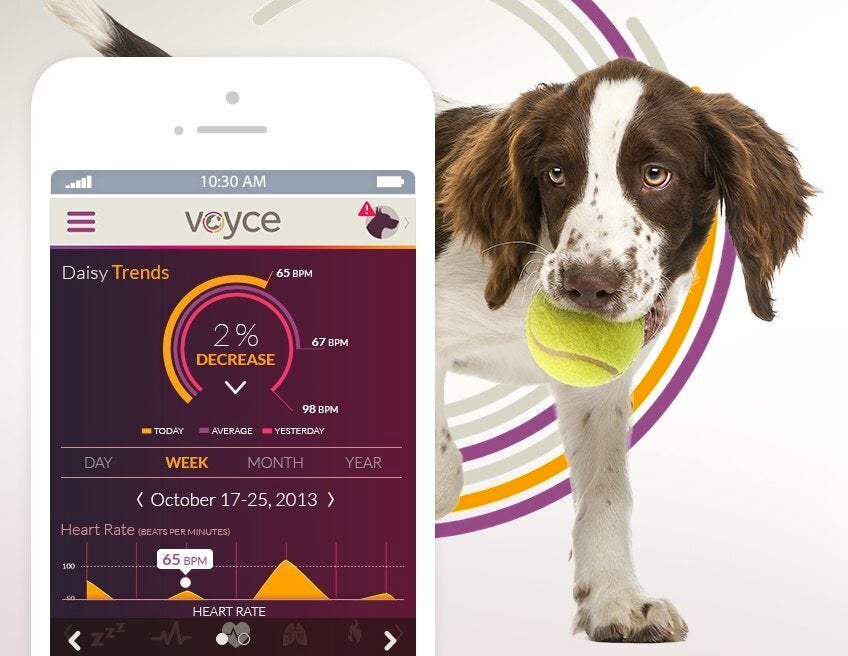 I4C Innovations claims it could give pet owners "unprecedented insight into your dog's health and wellbeing, information and tools for you and your dog to grow together, and ways to share with your veterinarian and social networks".
The gadget specifically tracks the movement of your dog, giving you an early indication about health problems if its activity suddenly changes or declines (for instance). It also tracks the amount of rest, calories burned, heart rate and respiratory rate of your pet, and displays all this information in a simple app interface.