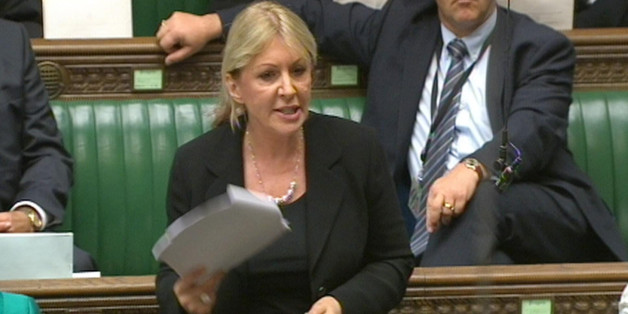 PA Wire/PA Archive
Tory backbencher Nadine Dorries has refused to back George Osborne's plans to slash benefits for young people, warning that they have taken "enough hits".
Speaking on BBC's Question Time on Thursday, the outspoken backbencher said she would not back the chancellor's plans to remove housing benefit for under-25 year olds as part of a £12 billion package of further welfare cuts.
To applause from the audience, she said: "I have voted already in this parliament for something that I did not agree with on principle and it is certainly not something I would do again. And so I certainly won't be going into the voting lobby to remove housing benefit from under 25-year-olds. I will not be doing that."
The Tory MP hit out at the fact that rich pensioners' benefits continue to be protected while young people would stand to be hit by more cuts.
Dorries added: "Savings do have to be made and we all have to be in this together. And te cuts have to come from a wider perspective.
"I don't think it's right we have pensioners, some of whom are very wealthy, are in receipt of various benefits.
"I don't think we can ring fence some of the big budgets which means there are very few areas the Chancellor can make savings in."
She previously described Osborne, in an interview with the Huffington Post UK, as a "pernicious influence" on David Cameron.
SEE ALSO: Dorries Says 'Pass The Sick Bag' After Hopkins Calls For Unity