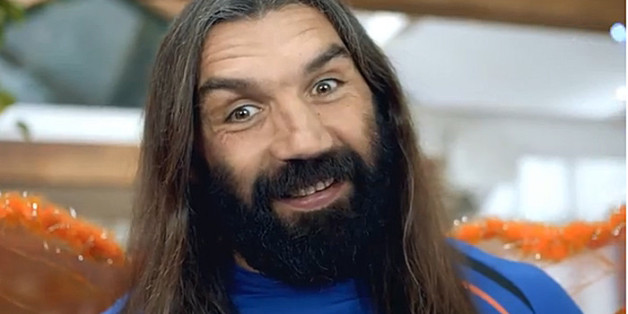 currencyfair
Not for nothing did French rugby fans nickname Sebastien Chabal the 'Caveman'. With his long, flowing hair, full beard and ferocious tackling, he built a huge reputation and became one of Gallic rugby's most famous exports.
The Lyon player is currently serving a three-match ban for throwing a punch that knocked out an opponent during a French second division match last month.
At his hearing Chabal pleaded guilty but it was difficult to prove otherwise as he admitted: "The (television) pictures prove I'm guilty," he said.
So, how has he spent the quiet period? By turning into a fairy, of course.
Yes, France's scariest rugby player has sprouted wings and an angelic smile (of sorts) for a currency transfer company.
Catch him at his innocent best here
And here he is knocking out Agen's Marc Giraud