Evander Holyfield became the first person to be evicted from the 'Celebrity Big Brother' house, with Lee Ryan and Casey Batchelor casting the deciding vote.
Jim, Jasmine and Liz were all in the running to be evicted, but were kept safe by the public's vote.
When Lee and Casey were asked to cast the deciding vote, they opted to send Evander home over Jasmine and Luisa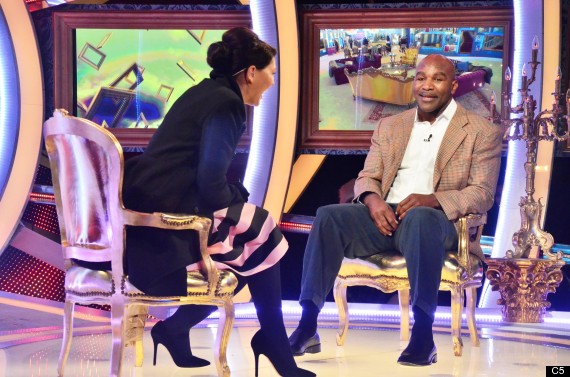 Evander Holyfield told Emma Willis he thought he would be loved here
The boxing legend had been relatively quiet in the house, tucking himself away with his Bible, and failing to help out with household duties, something Ollie had noticed.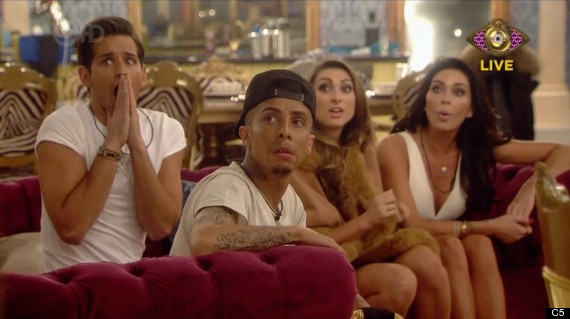 The housemates were astonished to discover that Casey and Lee had been watching them from the Bolt Hole
But he had left his housemates almost speechless when he told the rest of the group about punching a horse.
"I was so mad on the horse because I fell, I hit him right in the jaw," he explained to an astonished Liz Jones, a strong-feeling animal-lover, and Luisa.
"But you're human?" Liz asked.
"I was embarrassed by what the horse did. I'm not a good horse rider," he told her.
And that was that. .
Has the right person gone home? Let us know your thoughts...

LIKE US ON FACEBOOK | FOLLOW US ON TWITTER