'Celebrity Big Brother' has seen a love triangle and a budding romance this year, and now it's had its first real ding-dong ruck.
The atmosphere between Dappy and Luisa Zissman has not been warm from the start, with Dappy taking offence to Luisa asking him why he was sleeping all day.
But the air really turned with the pair of them letting loose on each other during a discussion about promiscuity.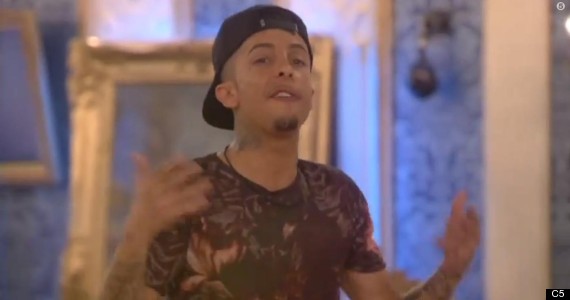 Dappy expressed his views on the difference between men and women when it came to having sexual partners
Dappy seemed to think it was very different for men and women to have multiple partners, telling Luisa and Jasmine that it was wrong for a woman to be promiscuous, while a similar man was only promiscuous.
Dappy told them, "I'd rather be a pig than a s**g."
When Luisa told him this was "chauvinistic", Dappy got hotter under the collar.
"Tell me how many men you have slept with in one night. That's dirty, that's disgusting," he bellowed, following Luisa around the house.
"Imagine your poor little daughter what's she going to think, if she knew the men you slept with," he told a shocked Luisa.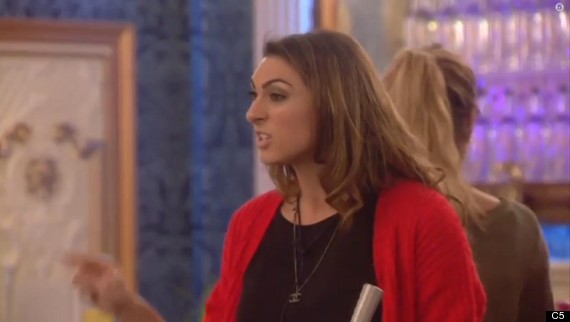 Luisa has made it clear she won't stand on ceremony when it comes to the others' finer feelings
The row took in several rooms in the house, until Luisa shouted, "Quit following me around this f***ing house. F**k off! You're harassing me."
She added: 'Your agent knew to tell you to keep your mouth shut, as soon as you open your mouth, you'd act like that, and you told me that.'
Over to Dappy... "You're a two-faced s**g!"
And, finally, Luisa... "I think you're a f**king p***k, a wannabe f**king child who thinks he's a gangster."
It's a happy house.