A rather nifty new system from Audi means you may never have to stop at a red light ever again.
The Smart City Traffic Light Assistance (SCTL) can't change lights to green for you but it can tell you at what speed you should drive in order to prevent you coming to a complete stop.
The dashboard mounted system uses local data sources about light patterns beamed to your vehicle over wifi.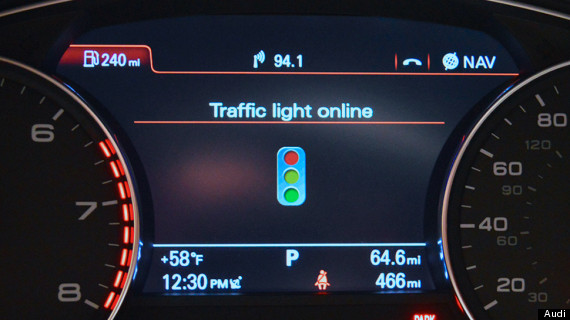 The display of the SCTL
After working out when upcoming lights will change it provides a countdown timer so you can adjust your speed to avoid coming to a complete stop.
The technology was demonstrated at CES 2014. The folks at Autoblog got to have a try and report the system worked "pretty flawlessly".
Additionally, the software doesn't require much modification, only patching it into the existing A6 CPU.