With England's Ashes nightmare still fresh in the memory, perhaps is should come as no surprise that more Brits are failing to enjoy the Aussie summer.
Laura Robson and Heather Watson have both been knocked out of the first tennis grand slam event of the year, the Australian Open, lasting less than three hours on the hard courts of Melbourne.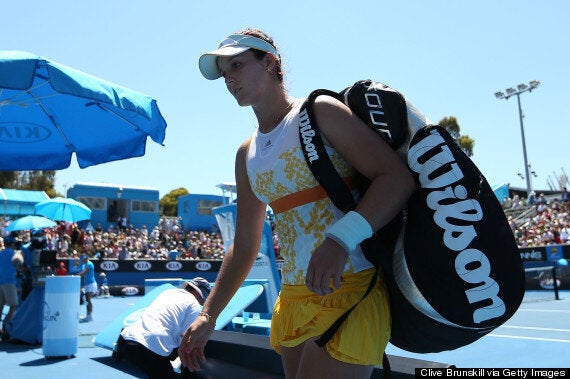 Laura Robson became the first player to exit the 2014 Australian Open
Britain's number one Robson only managed to win three games against the 18th seed Kirsten Flipkens to claim the dubious honour of being the first player to exit the tournament.
Watson put up a stronger fight with an impressive performance against 31st seed Daniela Hantuchova and nearly took control of the match when she was just two points away from winning the first set but ultimately she couldn't avoid going down 7-5 3-6 6-3.
Their departures meant it is once again left to Andy Murray to keep the flag flying for Britain although as he is also on the comeback from injury, we should perhaps not be expecting too much.