Emma Thompson's appearance at this year's Golden Globes was a little bizarre.
She presented the award for Best Screenplay with a martini in one hand and her Christian Louboutin shoes in the other.
The 'Saving Mr Banks' actress, who was accompanied by her daughter on the red carpet, appeared drunk as she giggled her way through her speech.
But it looks like she could have just been playing up for the cameras.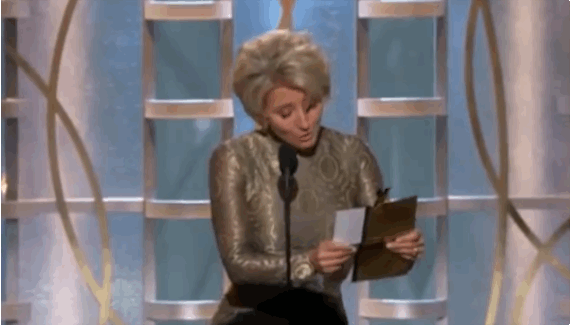 Emma Thompson Golden Globes