When I meet Jeremy Irvine in a London hotel room, he is chomping shamelessly on a plate of what looks like undiluted carbohydrates. He explains this is a contrast to his recent self-discipline, which has even involved a French director Skyping him to tell, "Jeremy, we must attend to the abs…"
Physical stamina is the call of the day, too, for his role of young Eric Lomax in the adaptation of his bestselling memoir 'The Railway Man'. Although Jeremy is aware enough to play down the traumas he went through filming 'The Railway Man', it's clear the young actor lived every scene of the young English soldier, who suffered as a prisoner-of-war and forced to help build the Burma Railway.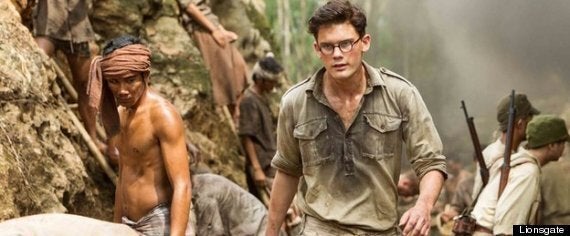 Jeremy Irvine lost a lot of weight to play the young Eric Lomax, but his acting trials he's keen to play down
"I want to be very careful here," he muses. "There's a danger of sounding very pretentious, when you hear about actors suffering for a role. At the end of the day, what we actors had to go through wasn't real, and at any point we could stop it.
"I did a lot of things I wouldn't normally have done for a movie. I wanted to do the waterboarding sequences for real, and they were exactly as you can imagine.
"There was one take when I let it go on a couple of seconds too long, and ended up throwing up a load of water. A lot of it won't probably come across on scene, but if I hadn't done it, I would have been making something up, which wasn't good enough.
"The whole movie rests on what he went through. It gave me a wonderful appreciation, we did it for 3 days, Eric went through 2 weeks like that, and continued to be tortured for three years.
"But getting to meet a lot of the veterans is incredibly humbling, it meant that when we were shooting, however tough it was, it was quite life-affirming to come back and realise I could complain about a hard day, and keep it all in perspective."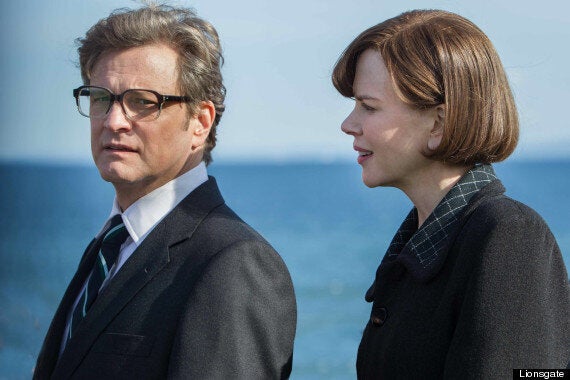 Colin Firth plays the older Eric Lomax, with Nicole Kidman as his wife Patti
In fact, Jeremy is feeling doubly lucky, for not only starring in this epic adaptation of Eric Lomax's bestseller, but also for getting to share the experience with Colin Firth, who played the older version of protagonist. In Colin's scenes Eric is happily married to wife Patti (Nicole Kidman) in Scotland, but still traumatised by his wartime experiences, until a chance newspaper headline sends him in search of his brutal memories.
"Filming can be quite lonely because you get a script and you go off, and then you film it," reflects Jeremy. "And I got to share that with somebody. Colin didn't have to do that. It was incredibly generous. He let me in to his space, invited me round his house to rehearse.
"We had to make the transition between the two of us as seamless as we could, I've got blue eyes, Colin's got brown eyes, Colin tried to have blue eyes at one point, and he ended up looking like a vampire, so I ended up with the brown eyes. I wanted to take a few mannerisms that would just make that transition smooth. We all know Colin, so for Colin to be 'doing' Jeremy would be a bit strange."
From acting for Spielberg on 'War Horse' to sharing the screen with Colin Firth… something's evidently going right for Jeremy Irvine, but he refuses to sound complacent, even with so many big-budget films tucked under the belt.
"You have to think very carefully about making decisions about what to take on," he ponders. "A movie can stay with you for a long time, if it's a success, and it might not just affect you in your work life, but also in your personal life.
"I'm aware of how fickle the film industry is, and the turnaround of actors. I'm amazed I'm still working."
Still working, at 23? He's having a laugh, surely…
"A lot of my friends are actors not working," he says earnestly. "I spent two years out of drama school not getting work, so I know what that feels like.
"I spent two years not getting recalls, just no, no no, not always in sensitive ways, and I was getting told that four times a week for two years. I don't take anything for granted."
What got him through? He chuckles…
"I know Judi Dench says you should do acting, only if there's nothing else you can do. It's just feeling like you've got something to prove. You have to have a really good 'f*** them' attitude."
'The Railway Man' is in UK cinemas now. Watch the trailer below...
Related