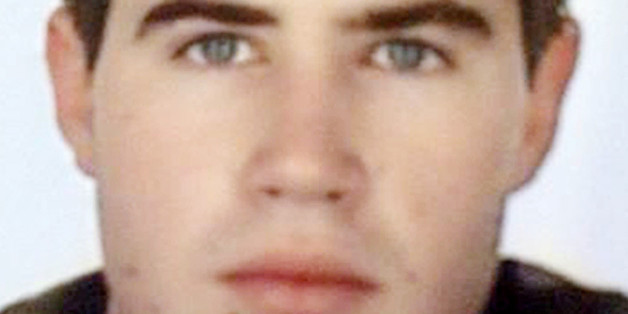 PA
Mourners gathered to pay their respects to an 18-year-old student whose body was recovered from sea following a 10-day search after he went missing.
Harry Martin, 18, left his home at noon on January 2 and was last seen walking towards a coastal path near to his home in Devon.
It is believed that Harry had been going to take photographs of stormy seas as bad weather battered the country.
A body was recovered from the sea just after 10am yesterday, following searches by police, rescue services and Harry's family and friends.
Services took place on Sunday at churches near to the home of Harry, a film and TV production student, in Newton Ferrers, Devon.
Reverend Anne Legge, vicar of St Peter's Revelstoke, said Harry's family would be prayed for during four morning services.
"You will know by now that Harry has been recovered from the sea and is at peace," Rev Legge said.
"We have been praying for him to be found, and our prayers have been answered.
"Georgina, Tony, James and the rest of the family know that they have our love and continuing support as they begin to come to terms with Harry's death.
"They remain very grateful to everyone who has searched and especially to those who went out and contributed to the discovery of Harry's body."
Services were due to take place throughout the morning at St Peter's, All Saints' Holbeton and Holy Cross in Newton Ferrers.
"We shall pray for the Martin family at all services and anyone is welcome to join us," Rev Legge said.
"You are all in my prayers, as together we face the loss of a young and much-loved member of our community."
Harry had recently started a course in film and TV production at Greenwich University in London but was back home visiting his family for Christmas when he went missing.
A spokesman for Devon and Cornwall Police yesterday stressed that the body found had not been formally identified.
"The body of a male was recovered from the sea just after 10 am on Saturday 11th January and landed by Lifeboat at Newton Ferrers," the force spokesman said.
"Formal identification has not yet taken place."
Tributes have been paid to Harry on social media websites Facebook and Twitter.
Users took to the Facebook page, Search for Harry Martin, to offer their condolences to his family and friends.
Mary Winters wrote on the page: "I am so sorry for your loss in a lovely young man xx"
Sarah Westwood also wrote on the page: "Thank God it looks as if Harry has been found. But all thoughts are with his family."
On Twitter, Gloria Fan tweeted: "RIP Harry Martin. You will be truly missed and never forgotten."
Natalie Pepperell tweeted: "RIP Harry Martin, another great person going to be missed by so many, even those who weren't as close to him compared to others"