Lawyers acting for a Libyan military commander who is suing Britain's intelligence agencies and former Foreign Secretary Jack Straw over claims they were complicit in his torture have told a tribunal they were put in "an impossible position" by the suspected interception of privileged communications.
Abdel Hakim Belhadj alleges that he was tortured by Gaddafi's regime after being rendered back to Libya via British-controlled Diego Garcia in 2004. He and his wife, Fatima Boudchar lodged a complaint to the Investigatory Powers Tribunal (IPT), which investigates alleged misconduct by the intelligence services.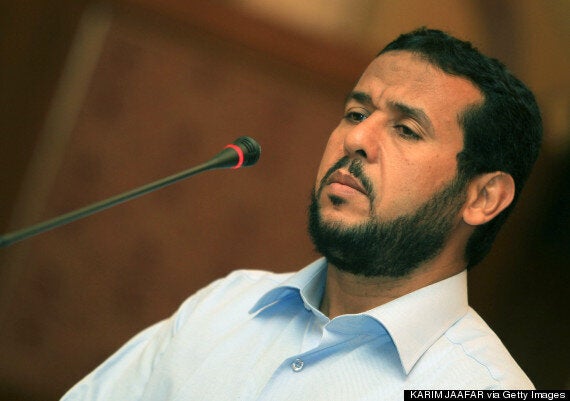 Abdel Hakim Belhadj alleges that he was tortured by Gaddafi's regime
Their lawyer, Dinah Rose QC, told an IPT hearing in central London today that the couple became concerned that communications with their legal team were being intercepted by GCHQ after Edward Snowden leaked details of its surveillance programme.
In December lawyers acting for the Government informed the tribunal that after undertaking searches in relation to the complaint a "closed issue" had arisen, but no further details have been released. Ms Rose told today's hearing, which are normally held behind closed doors, that lawyers can only communicate with the couple by telephone or email because they live in Libya.
The fear that those discussions were being accessed by the intelligence services - which are being sued by Belhadj - "places any lawyer in an impossible position", she said. "People were all over the globe trying to get these proceedings together in a situation where we had no confidence that what we were saying might not be intercepted," she added.
Belhadj's lawyers have asked for controls to be put in place to ensure that Government lawyers involved in the case cannot access intercepted privileged communications. The Government and the IPT refused this request, leading the claimants to initiate a judicial review against the tribunal's decision, saying it impaired his right to a fair trial in the ongoing civil action.
Ms Rose also expressed concern that the case had previously been heard in private. Mr Justice Burton, president of the IPT, ruled that it would hear Belhadj's application on January 30 and ordered the Government's lawyers to immediately stop investigating the interception of Belhadj's communications. In a prior hearing they were asked to carry out "searches" of related documents.
Speaking after the hearing, Rosa Curling from law firm Leigh Day, which represents Belhadj, said: "The right to confidential client-lawyer communication is a fundamental principle of justice. The IPT must take all necessary steps to ensure it is protected. So too is the right to open justice.
"The tribunal's ongoing approach to the holding of closed, ex parte hearings, is of great concern to us. Except where there is a real risk to national security, the principles of natural justice require the tribunal hearings to be held in open."