"I'm a bit old for it," says the British BAFTA winner, who plays Stannis Baratheon, just one of the warriors determined to seize power in the medieval blockbuster, where no one is safe as seven rulers fight for command of the mythical Westeros - when they're not drinking, wenching, belching and watching clothes fall off with abandon.
"It doesn't particularly appeal to me, reminds me of German porn from the 1970s. But I presume it serves a purpose, and the merits of the show far outweigh my concerns on that score."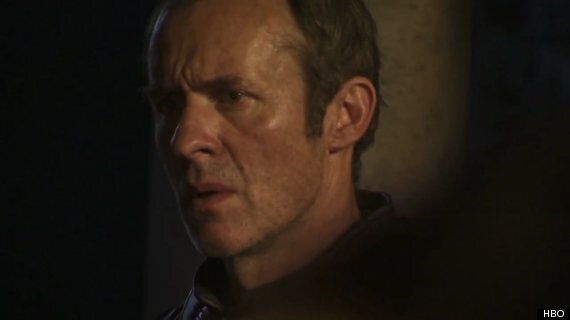 Stephen Dillane plays Stannis Baratheon in the hit series, shortly to return to screen
More appealing to Dillane is the show's depiction of power, with struggles tirelessly and ruthlessly continued.
"I think it's an accurate and truthful reflection of how power operates, in different societies, and the relatively small part love and affection play in things. It's a dark view of the human condition that is quite refreshing to see on screen."
Dillane, who's been making his name on the big and small screen since his breakthrough role in 'Welcome to Sarajevo' (1997), admits something on the scale of 'Thrones' is a very strange thing to be involved in, with its fanatical following – "you just hope you're satisfying everyone who's read the books, and cares immensely."
Another project with a dedicated, verging on the obsessional, fanbase is 'The Bridge', but this hasn't stopped Dillane happily stepping into some familiar shoes for the English-French version 'The Tunnel'. He's not fazed by what's gone before…
"I hadn't heard of it, and it was suggested that I didn't watch it," he says of the Swedish-Danish original starring Kim Bodnia and Sofia Helin, and whose second series is now on BBC4.
"Everything should stand on its own merits," muses Stephen. "If a remake brings something that wasn't there before, why not? It's only a plot, and plots get remade all over the place."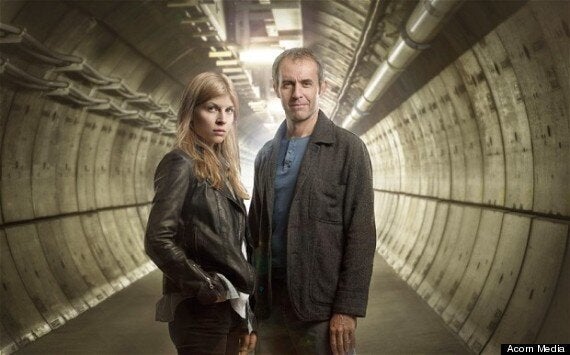 Stephen Dillane stars with Clemence Poesy in 'The Tunnel', where French and English police must work together
'The Tunnel' sees the discovery of a body exactly halfway along the Chunnel (where the crew filmed on location), meaning both French and English authorities must investigate.
What was it like working with a bi-lingual cast and crew?
"I'm afraid to say the experience was delightful," he chuckles. "Everything ran very smoothly. The only issue we had was when our drivers came over with us, and suddenly there were two completely different sets of taxi drivers everywhere. And that got a bit complicated."
French and English taxi drivers at dawn… sounds like the perfect preparation for both 'The Tunnel' and the next season of 'Game of Thrones'. Cross fingers the cabbies, at least, kept their clothes on.
'The Tunnel' is now available on DVD and Blu-ray from Acorn Media. Watch the trailer below...