Motorola and Google have announced that their Moto X smartphone will be released in the UK on 1 February.
The curved-back device is distinctive for its ability to work without users even touching it. Simply saying 'OK Google Now' is enough to wake the device and tell it to perform many of its key functions, from calling contacts to search.
The Moto X was launched in the summer in the US, and was noteworthy for the fact it was at least partially made there, rather than in Asia. Customers there are also able to customise the colours and design of the phone, choosing different shades for buttons, the case and other accents.
Motorola said that the device will be made in several countries around the world, and that the Moto Maker customisation options will not be available at launch:
In a statement a spokesperson said:
"We hope to expand availability of Moto Maker in the future, and are exploring plans with partners and supply chain - but don't have specific plans we can share now."
But in other respects the device looks like it will bring the same mix of high-quality components, decent performance and relatively low cost as in other markets.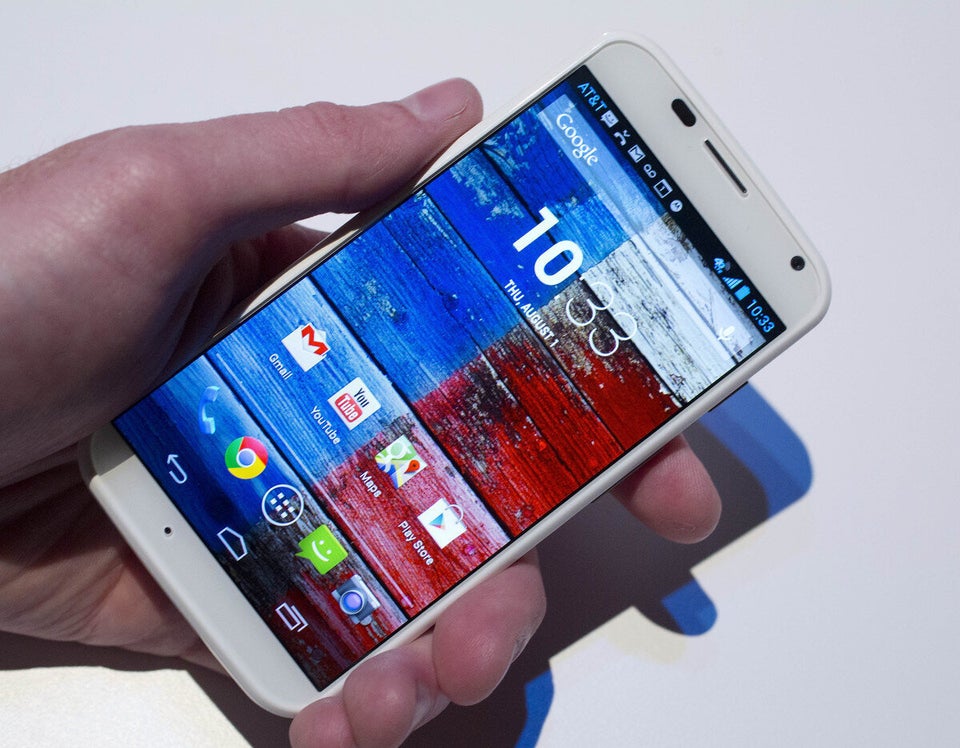 Moto X: In Pictures
The Moto X has a 10-megapixels camera, a 4.7" 720p display, 2GB of RAM and a custom processor designed to forgo the upper-levels of performance of phones like the Galaxy S4 and HTC One for a lower overall cost.
But it's in software that the phone really makes its claim to originality. Aside from the 'touchless' Google Now integration, it also features a unique 'twist your wrist' gesture to launch the camera, and an extension for Google Chrome which lets you see and respond to notifications and text messages right from your desktop or laptop computer.
The Moto X will be available from major retailers from 1 February starting on £25/month contracts or SIM-free for £380.
Related