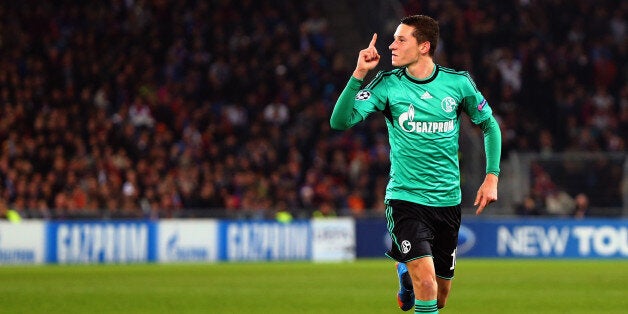 Arsenal are still clinging onto top spot as they attempt to r̶e̶p̶e̶a̶t̶ ̶t̶h̶e̶i̶r̶ ̶2̶0̶0̶8̶ ̶c̶o̶l̶l̶a̶p̶s̶e̶ win their first title in a decade, and their hopes would certainly be boosted by the acquisition of Schalke's Julian Draxler.
Draxler, just 20, is one of the outstanding young Germany internationals and could enhance his reputation at this year's World Cup - if he manages to get a game. Schalke, who play Real Madrid in the Champions League round-of-16, are seventh in the Bundesliga and tied Draxler down to a new deal which runs until 2018 in the summer. However, there is more of a chance of Ju-Young Park getting a start than Draxler staying that long.
Schalke will also not be under pressure to sell another of their academy products to Bayern Munich, who are not especially in need of a central midfielder, after Manuel Neuer's acrimonious departure for Bavaria in 2011.
Not shy about spending some "f*****g money" following Mesut Özil's £42.5 million arrival, Arsenal could trigger Draxler's buy-out clause, although the tabs are not in agreement on the figure, which ranges from £35m to £40m.
Sir Alex Ferguson is still holding back David Moyes. That's according to the Independent's Ian Herbert, who writes that Paul Pogba will not make a return to Old Trafford because he is still bitter at the treatment he received from the Scot.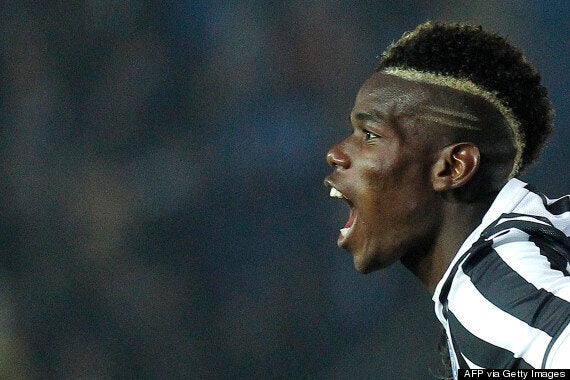 "What was that you were saying about Ryan Tunnicliffe?"
One of the best young attacking central midfielders on the continent, Pogba never got a start in an age when United's midfield was at its worst since they were last relegated. Paul Scholes, you will recall, came out of retirement in January 2012 to all but confirm the Frenchman's exit on a free to Juventus.
The Manchester Evening News are a little more optimistic, and say a deal for Pogba could be concluded in the summer, but not this month. Moyes was in the stands for Juve's 4-1 win at Cagliari at the weekend.
One of the funniest rumours of the day is that ultra-trainer and fitness advocate Roberto Mancini wants Charlie Adam at Galatasaray. Watch out, Wesley Sneijder.
The Express suggest Tottenham might discard one of their numerous defensive midfielders, Etienne Capoue, six months after he joined for £9m. It would certainly tally with Tim Sherwood's bold tactics.
Also with the redtop, Leighton Baines could be close to signing a new deal with Everton, which would effectively scupper any chance of a move to Manchester United. Baines was the subject of bids from both Ferguson and Moyes, but seems destined to end his career at Goodison Park.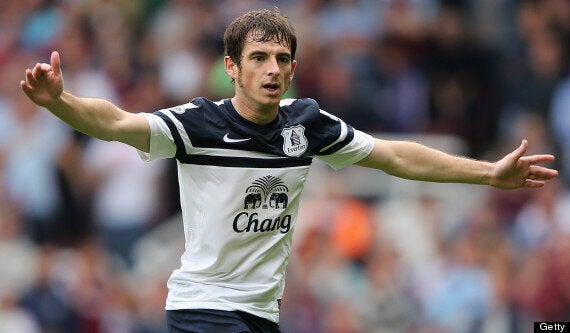 "I want this much" - Baines could sign a new deal with Everton
Ole Gunnar Solskjaer's effort to change Cardiff from an agricultural to an aesthetic side could continue with the arrivals of Ravel Morrison from West Ham and Wilfried Zaha from Manchester United, write the Guardian.
Solskjaer will have worked with Morrison, the subject of a rejected Fulham bid earlier this week according to René Meulensteen, during his three-year stint as United reserve coach. Be it the Cottage or Cardiff, Morrison could work with one of his mentors.
Norwegian Solskjaer has already brought former United academy player Mats Daehli to Cardiff from Molde.