The skies above the outstretched arms of Brazil's iconic Christ the Redeemer statue were electrified during storms on Tuesday.
Bolts of lightning menacingly framed the 125ft figure, which overlooks Rio de Janeiro.
The remarkable monument escaped unscathed this time, though it was struck in 2008, causing damage to the fingers, eyebrows and head.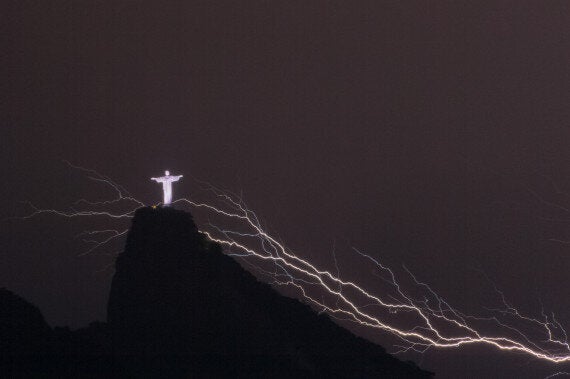 Lightning above 'Christ' in Rio de Janeiro
Popular in the Community