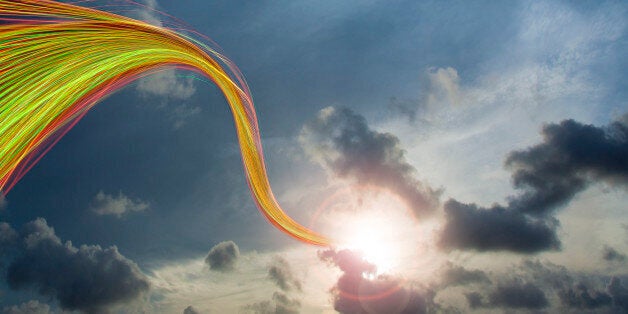 People living in the most remote parts of Britain will be lifted from the digital slow lane after a £10 million fund was launched to bring them high-speed internet.
The money will help alternative technology providers come up with ways of delivering superfast broadband to the farthest reaches of the country.
A government programme is under way to bring superfast speeds to 95% of the UK by 2017, and is now focused on reaching the final 5% of most isolated communities.
The fund will allow for a range of pilot projects to be tested across the country.
Potential technologies include using 4G mobile signal to deliver 'fixed wireless superfast broadband', using fibre direct to premises and satellite technology.
Announcing the launch of the fund, culture secretary Maria Miller said: "Our nationwide roll-out of superfast broadband will benefit everyone from school children to business owners, parents to patients.
"An estimated 10,000 homes and businesses are gaining access to superfast speeds every week but now we need to focus on the hardest to reach communities.

"If we want to ensure that all communities can benefit then we need to think imaginatively about alternative technology, and the pilots enabled by the £10m fund will be instrumental in helping us overcome the challenges of reaching the final 5% of premises."
The fund will open on March 17 and local authorities are being encouraged to support the pilot projects.
It will be led by new Broadband Delivery programme chief executive Chris Townsend, who helped deliver the London 2012 Olympic Games.
He said: "Ensuring that broadband can reach businesses and consumers across the country is one of the most important policies in Government.
"Faster connections will improve the way people live, work and spend their leisure time. I look forward to starting my new role as chief executive of BDUK and building on the good work being done to get superfast broadband to people all over the UK."