 Fancy a cosy date with your significant other and… the Pope?
A note, entitled 'The Joy of Yes Forever' issued by Vatican city has invited engaged, heterosexual couples to a private audience with Pope Francis next month.
The special Valentine's Day 2014 celebration is being organised by the Vatican's Pontifical Council for the Family and participants must register by January 30 in order to secure their place.
The note featured a silhouette of a man and a woman embracing and a white cross with pink borders against a blue sky backdrop.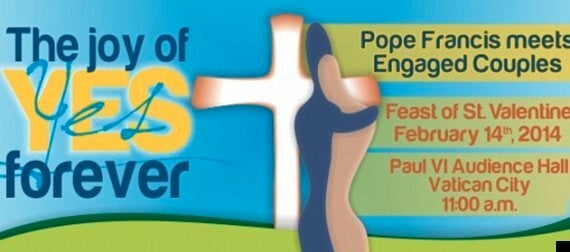 The symbolism indicates that only engaged heterosexual couples may attend as, despite the Pope's evolving stance on homosexuality, the Church remains strict on its benediction of heterosexual couples only.
"Engaged couples who have already attended or are presently attending marriage preparation courses are invited to a meeting with the Holy Father," the statement said in several languages, Asia One reported.